Join us at the Multilingual Learners Parent Tea!​ Learn about: -The ML Program -Fair Lawn Schools -Community Resources When: Tuesday, October 3, 2023 at 4:00 PM Where: Warren Point School 30 - 07 Broadway, Fair Lawn, NJ CHILDCARE WILL BE AVAILABLE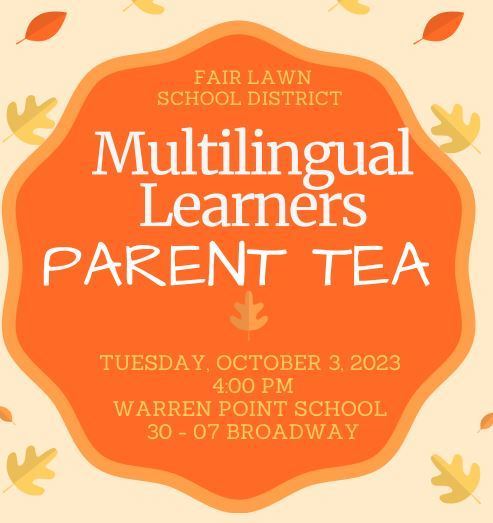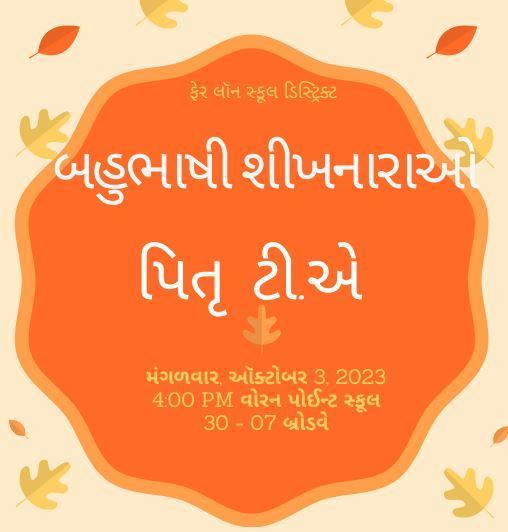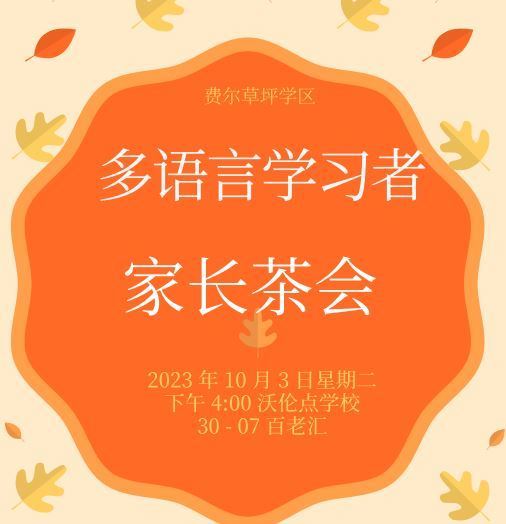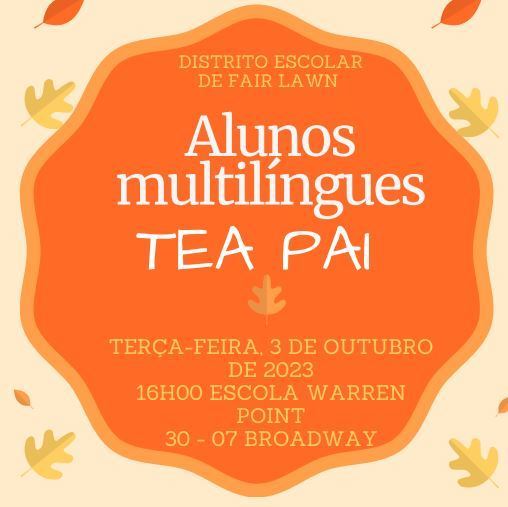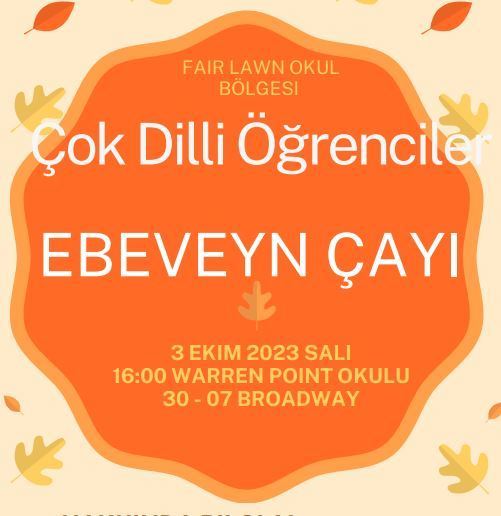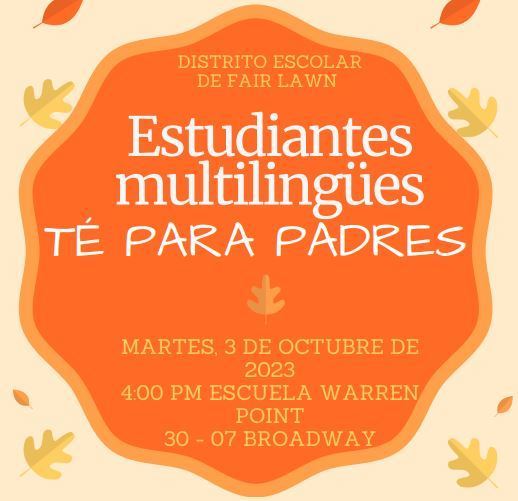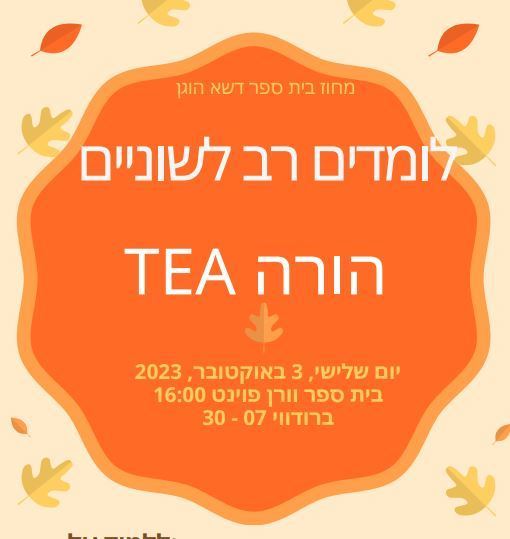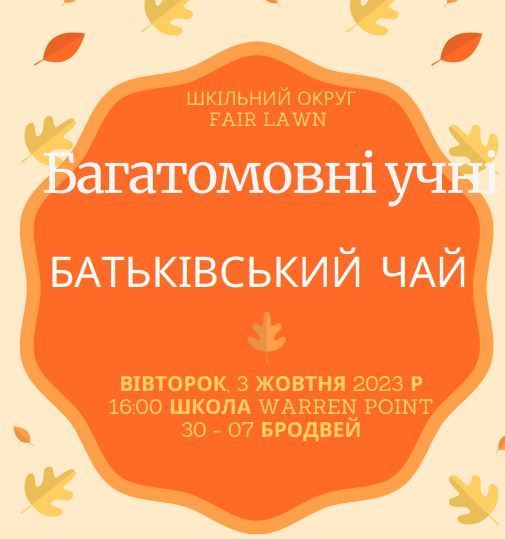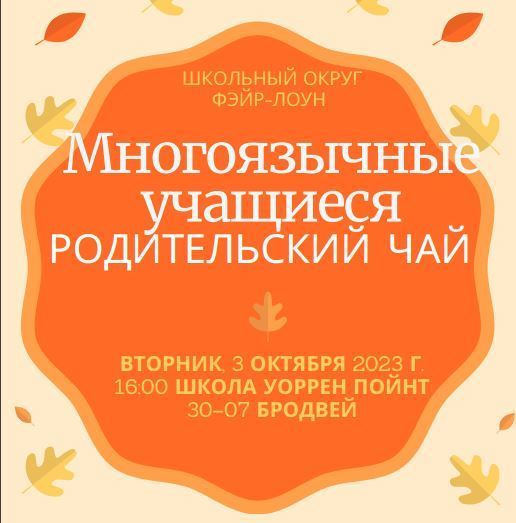 Fair Lawn Public Schools make front page news on the first day of school!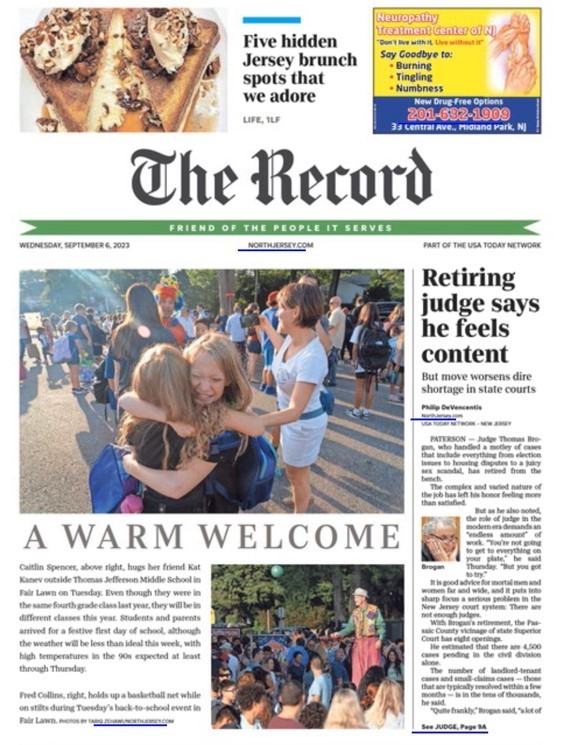 The circus came to Thomas Jefferson Middle School! Students and families were welcomed back to school complete with clowns, balloon animals, circus performers, photo opportunities, snacks and a DJ! Thank you to all who supported this event!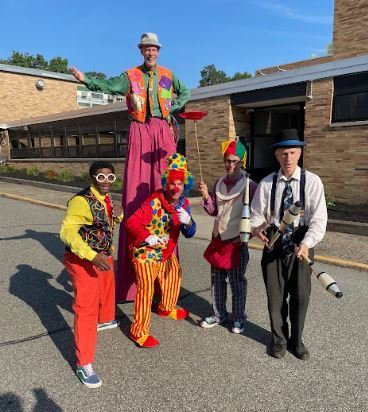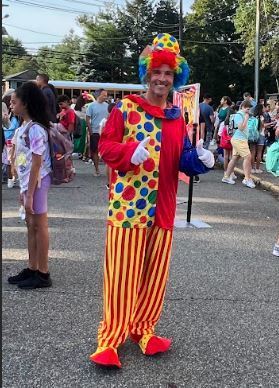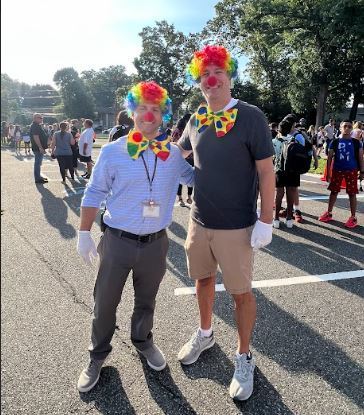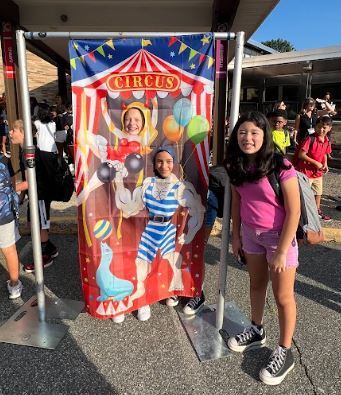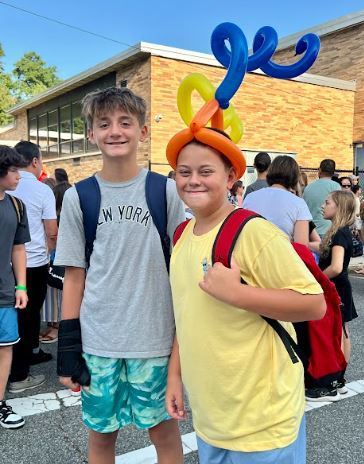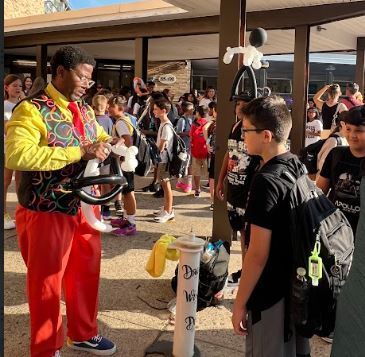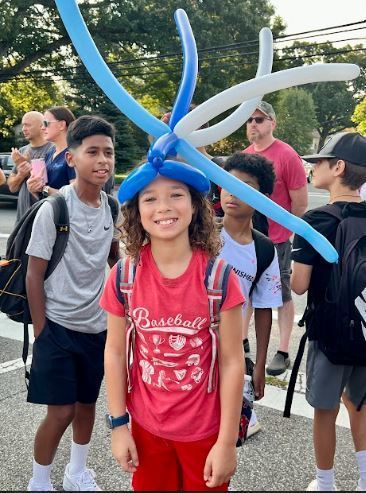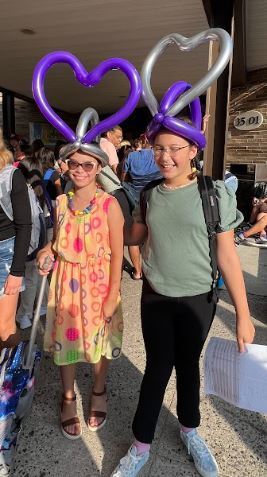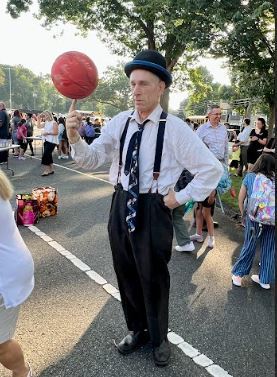 It's a boy! Faculty, staff and students at Thomas Jefferson Middle School had an epic gender reveal on June 20th for our Vice Principal, Mrs. Renna, in a nail biting potato sack race between our Principal, Mr. Weaver, and Vice Principal, Mr. Grubman.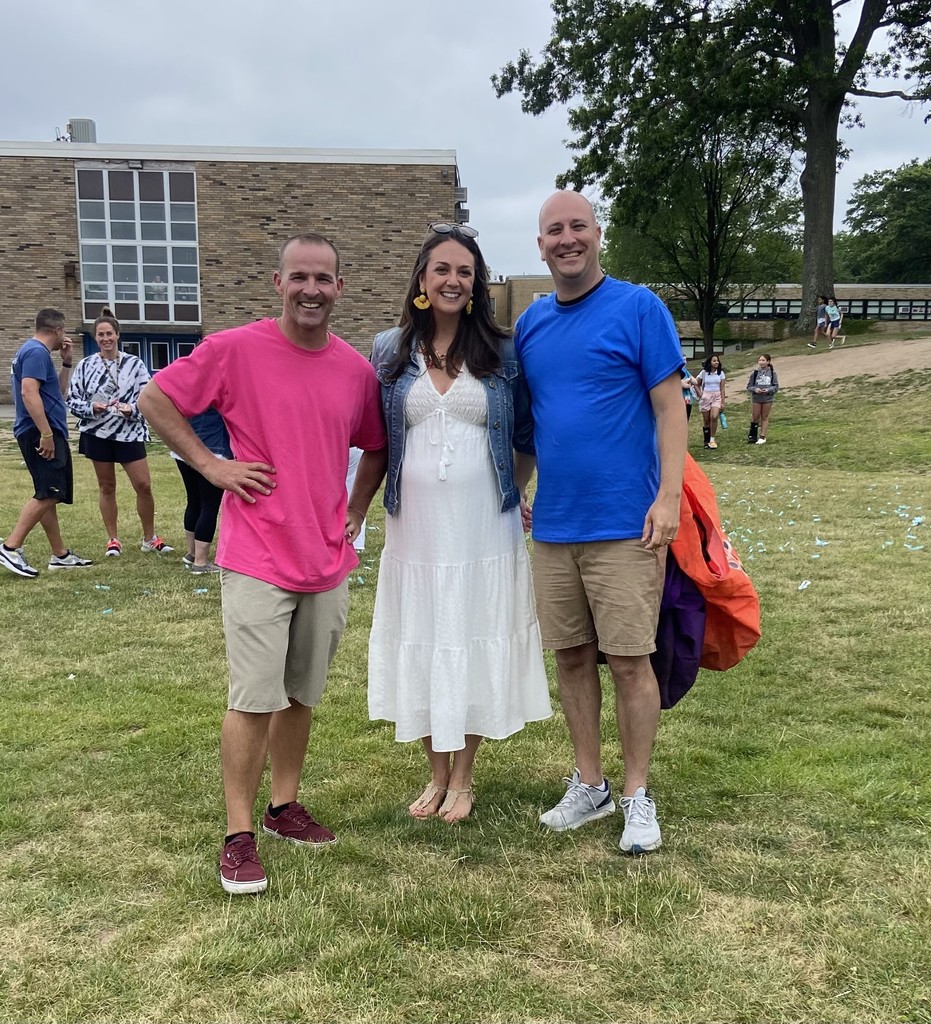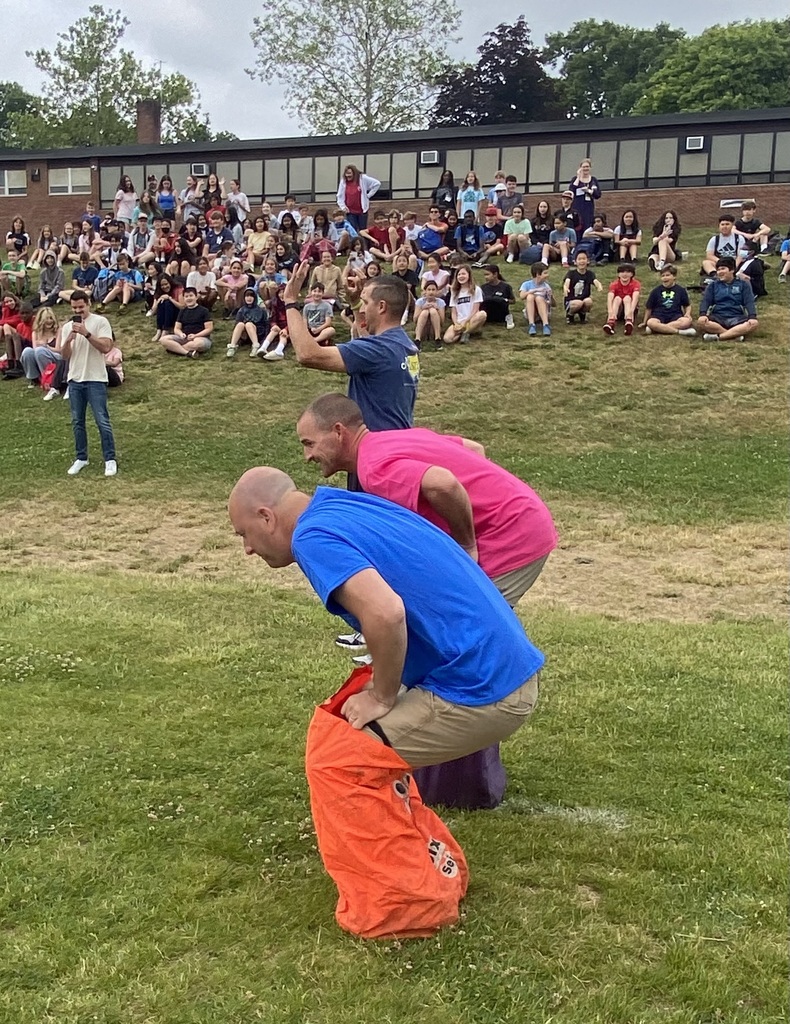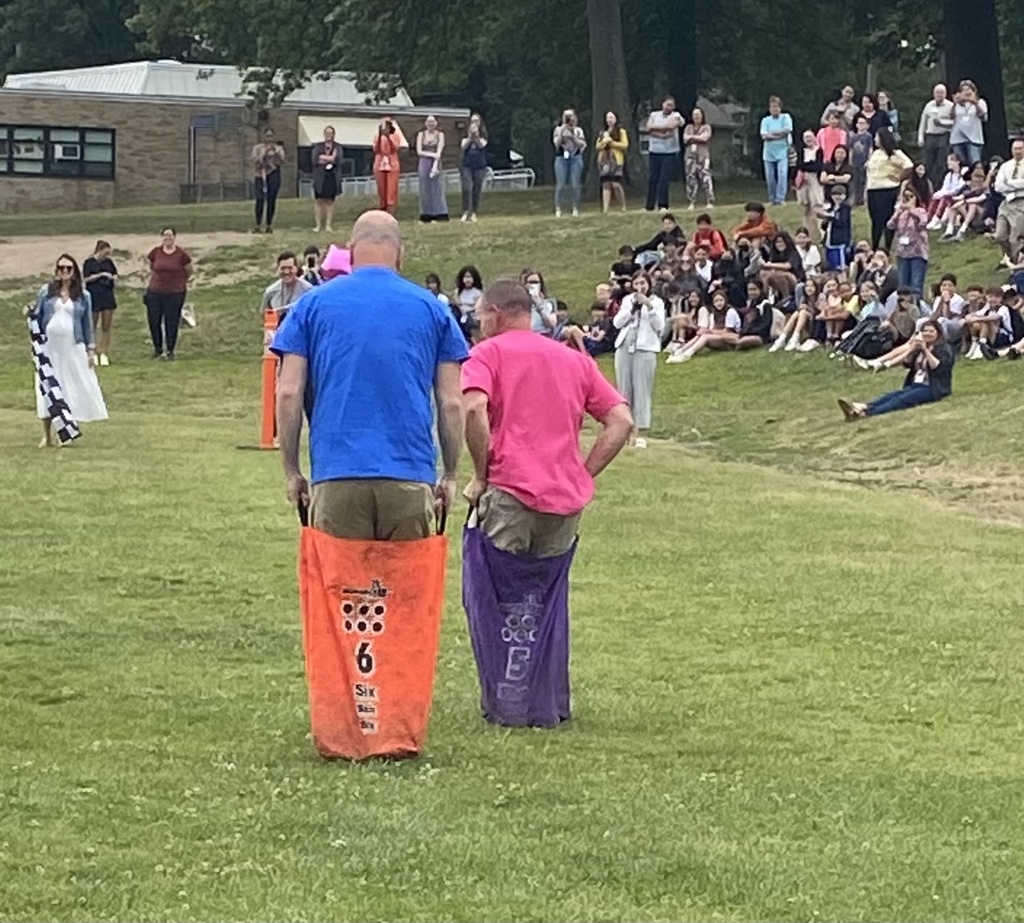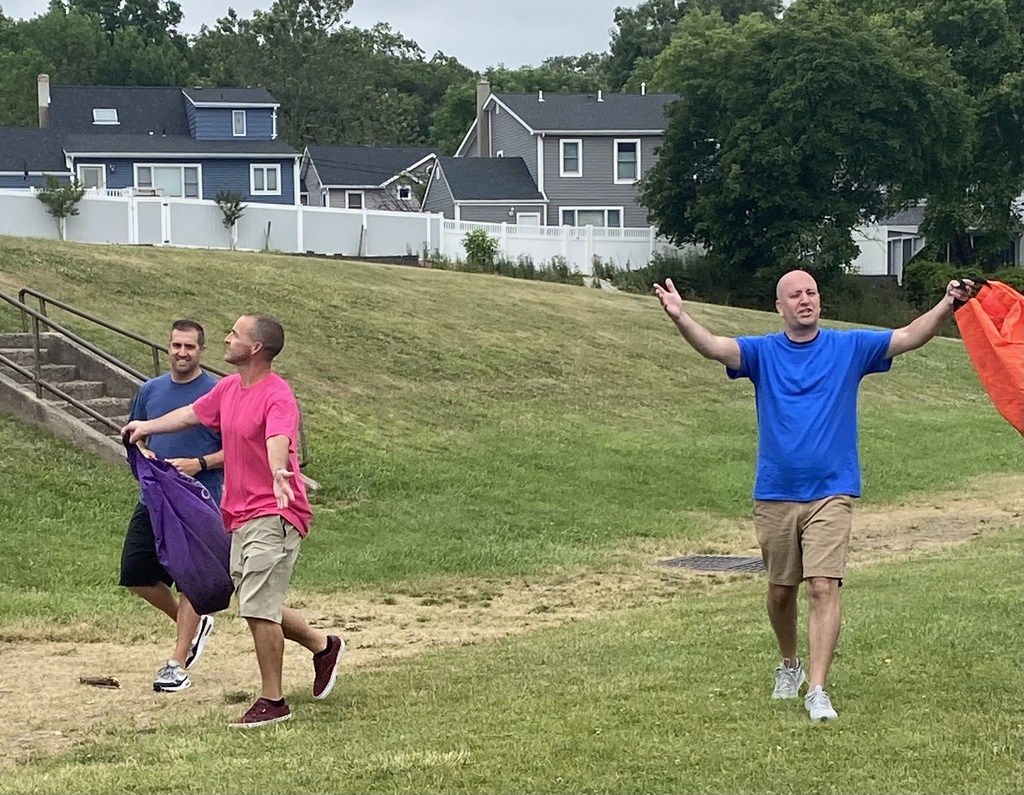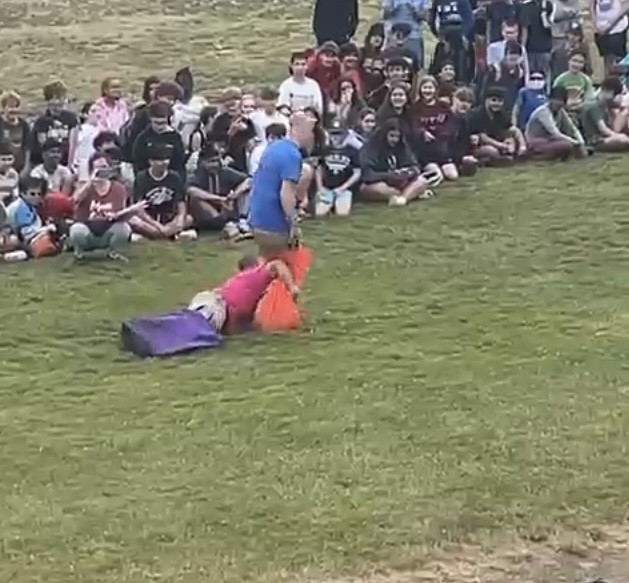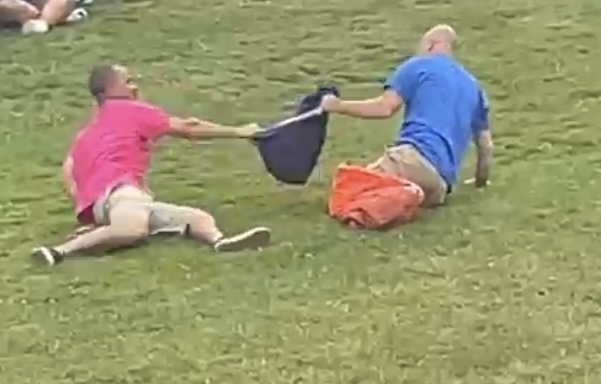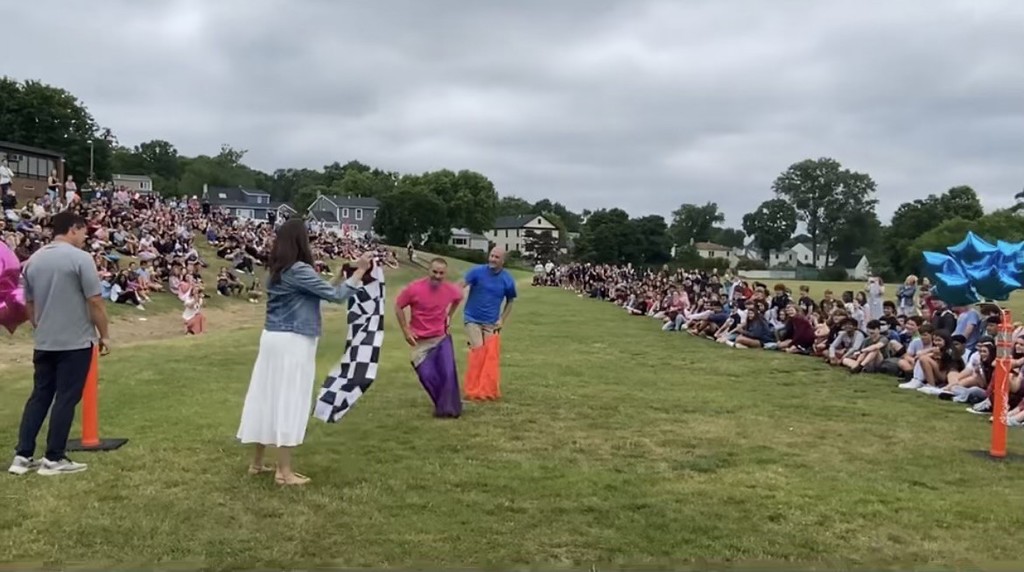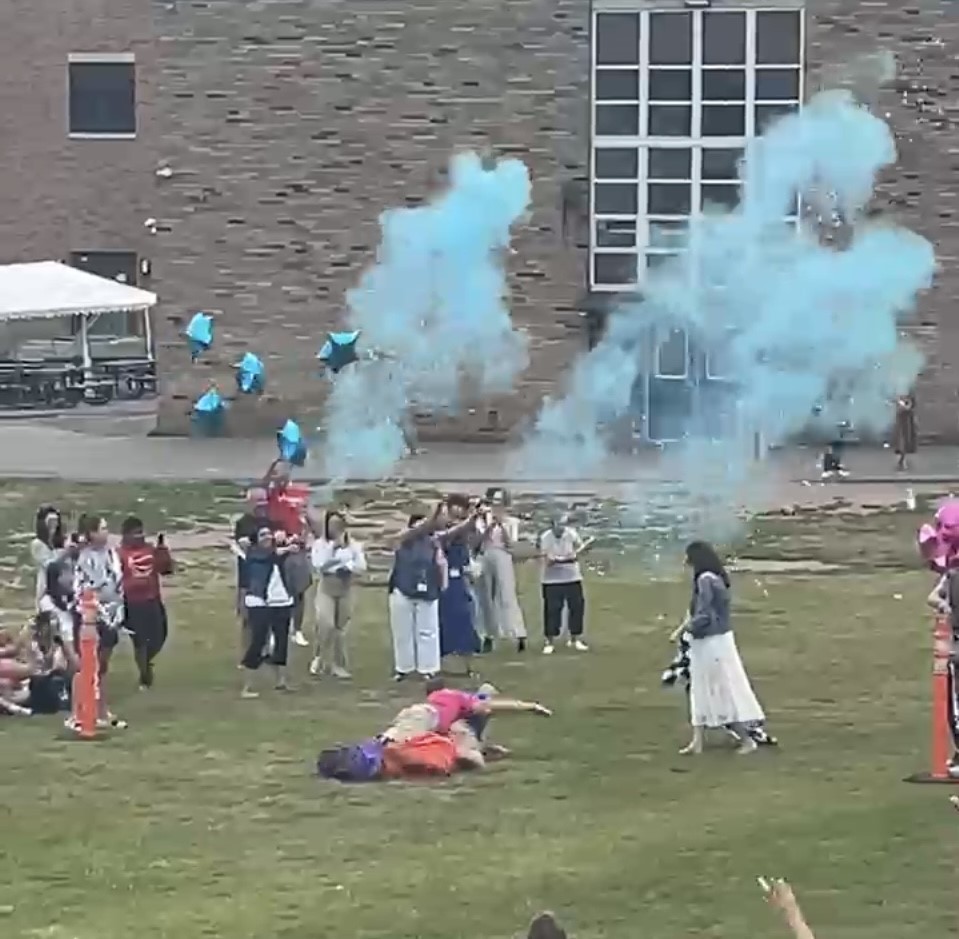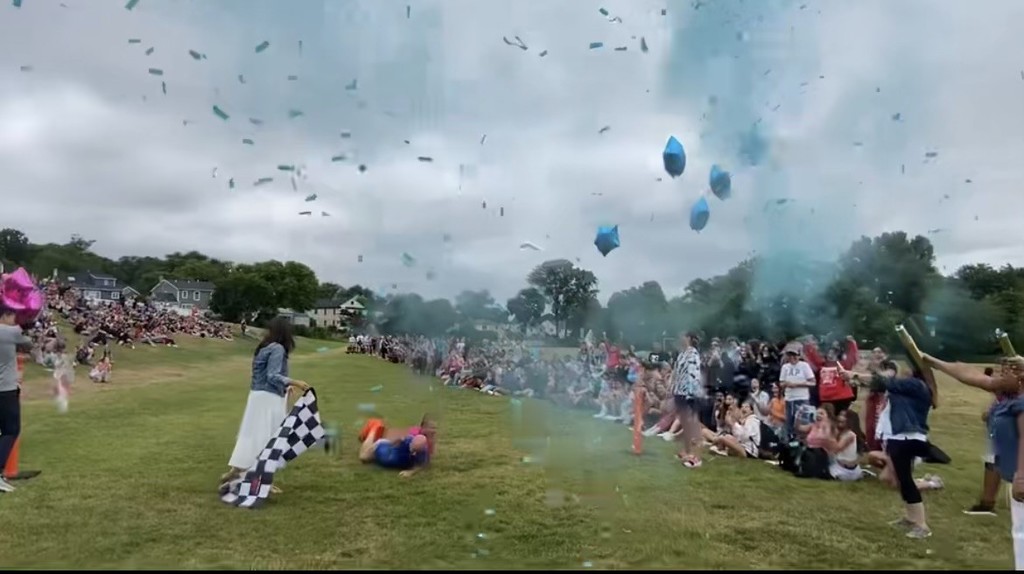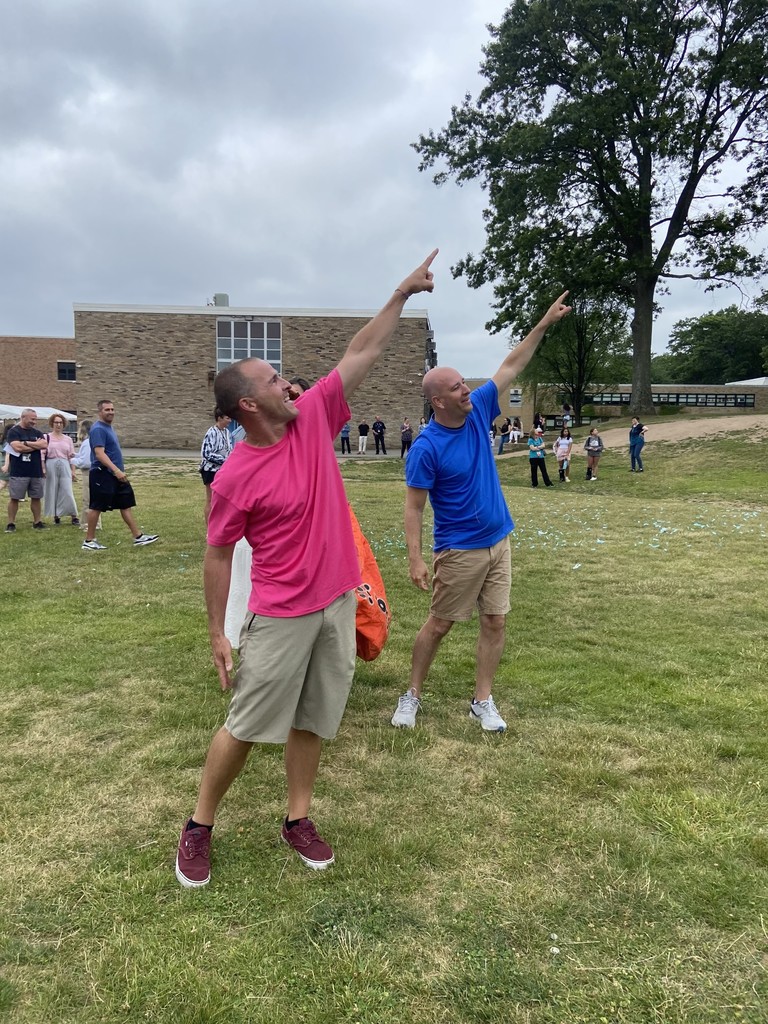 Congratulations to Ariana Benitez, an eighth grader at Thomas Jefferson Middle School. She was one of two winners in the 2023 New Jersey Teachers of English to Speakers of Other Languages and Bilingual Educators Eighth Grade Writing Challenge. Ariana was invited to attend the NJTESOL- NJBE Awards Reception on May 24, 2023 at the Hyatt Regency Hotel in New Brunswick. Ms. Finneran presented her the award with her family in attendance. We are very proud of Ariana and her accomplishments. Ariana was awarded a laptop computer as her prize. Congratulations to Ms. Finneran and all of Ariana's teachers at TJ!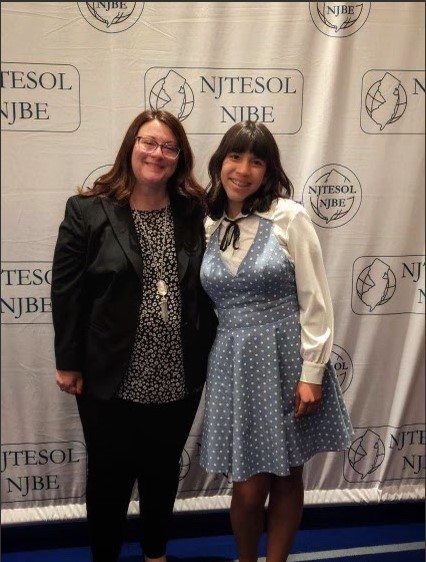 Good Evening Fair Lawn Parents/Guardians, The Fair Lawn Board of Education is working with Strategic Educational Advantage ("SEA") Search firm to assist it in identifying a Superintendent of Schools to lead the Fair Lawn Public Schools. As part of this process, SEA is seeking input from our families. Your input will help build the profile, characteristics, and experience the new superintendent will possess. We thank you for assisting and your participation in this process. You are invited to participate on Tuesday, June 13th at 7:30pm in the FLHS Auditorium so that you can provide feedback and hear about the timeline and process. Thank you for participating if you are able to make it. Sincerely, Ron Barbarulo, FL BOE President

On Thursday, April 20th, members of the TJMS Student Council and Celebrate America Club participated in a schoolwide clean up outside in honor of Earth Day. Thank you for your hard work and raising awareness of the need to protect Earth's natural resources for future generations. Great Job!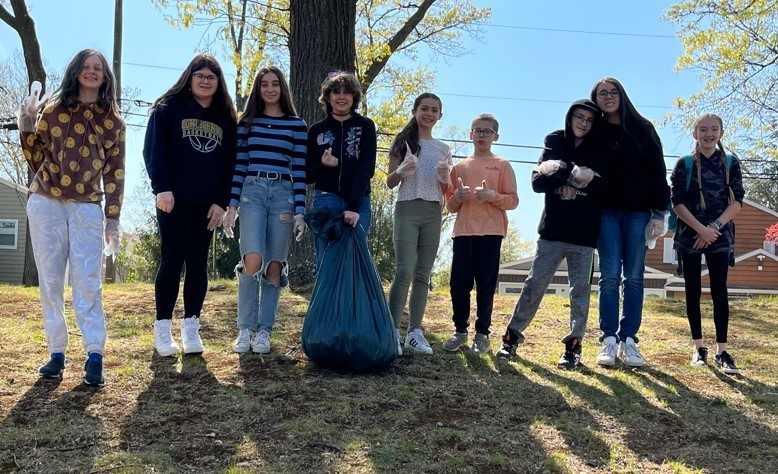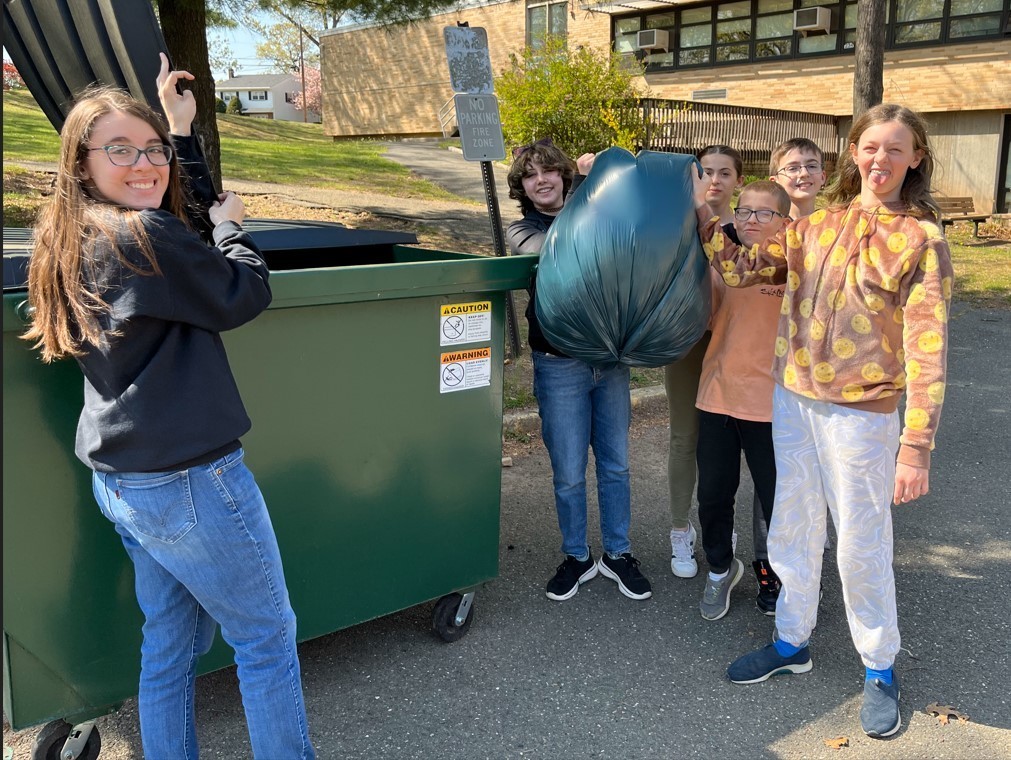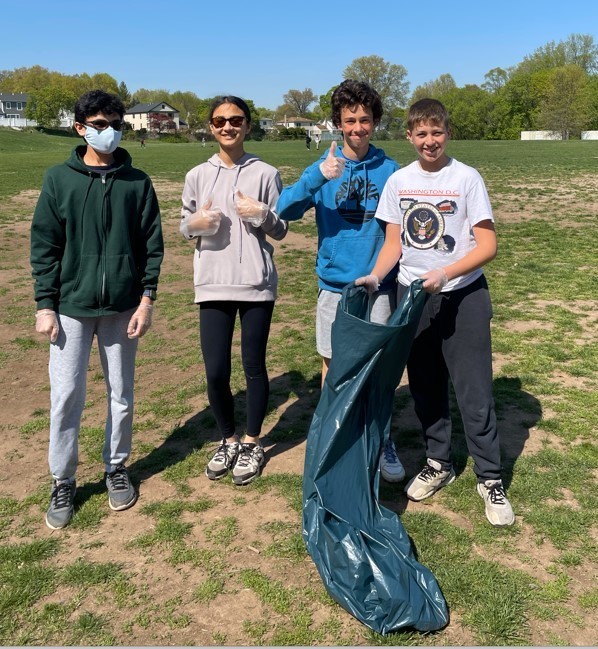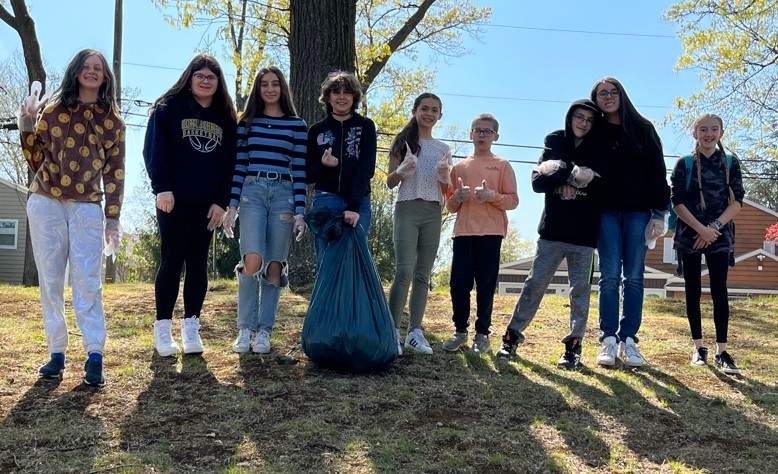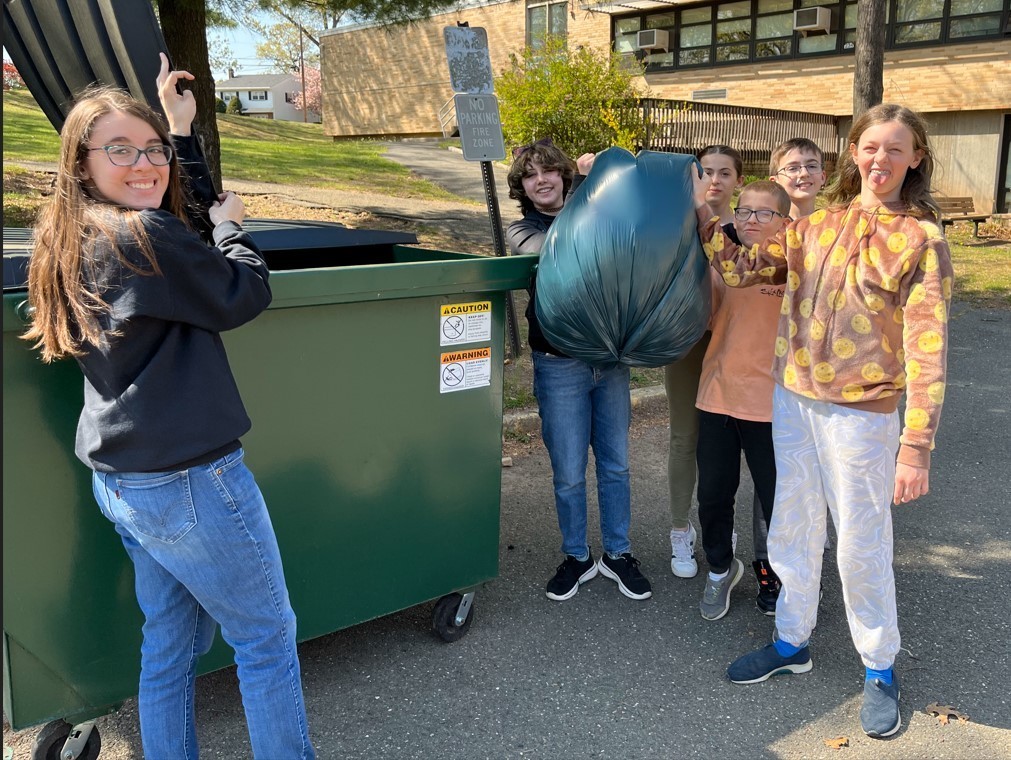 On Thursday, March 30th, at Thomas Jefferson Middle School, a check signing ceremony was held for this year's initiative; The Class of 1993 Taormina Foundation. Deputy Chief Phillip Taormina was the loving husband of our 2022 – 2023 NJ Governor's Educator of the Year, Mrs. Renee Taormina, a devoted father to his children, a 27-year veteran of the East Rutherford Police Department and a leader within his community, Phillip was diagnosed with an aggressive form of liver cancer in June 2022. Treatment was not possible due to medical complications and, tragically, he passed away on July 27, 2022. Phillip was a graduate of Becton Regional High School in East Rutherford where a scholarship has been established in his name for students who serve their community and are pursuing a career in law enforcement, EMT, military, or cybersecurity. Thank you to the families and students for their generosity. With your support for the TJ Cares Volleyball tournament, snack sales and faculty bake sale, along with other outside fundraisers, at least 20 years of scholarships have been raised. A special thank you to the entire Physical Education Department for organizing and competing in the volleyball tournament itself. Thank you all for continuing Phil's motto in life by helping others even when no one is looking.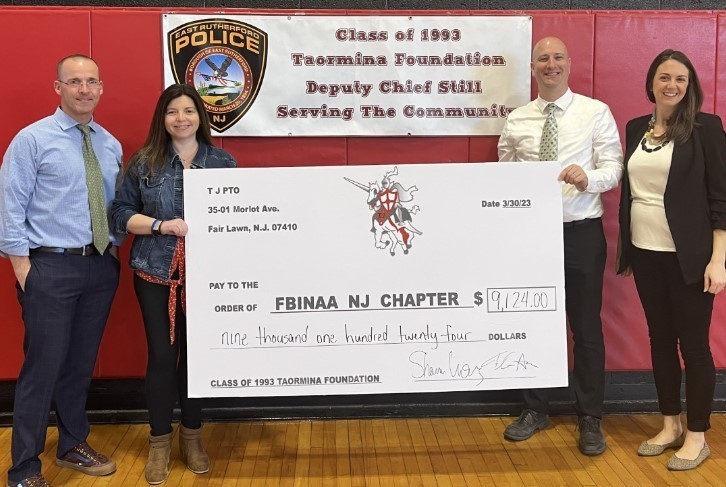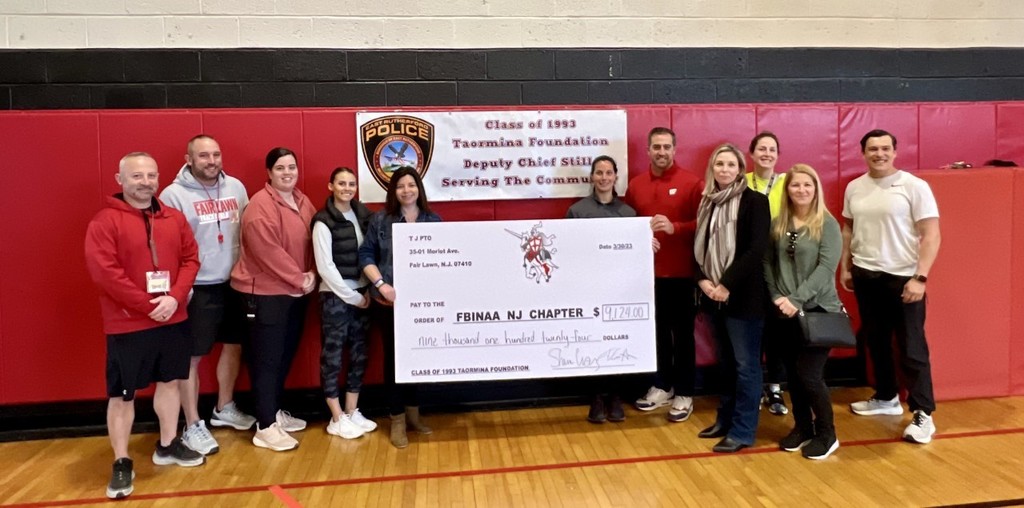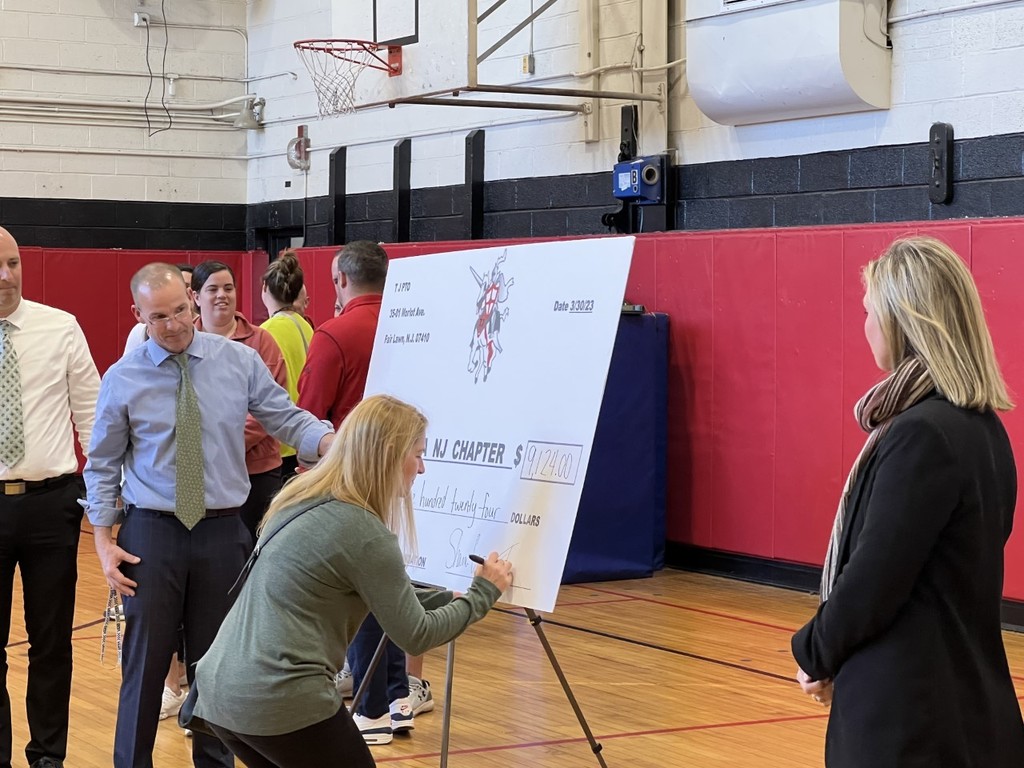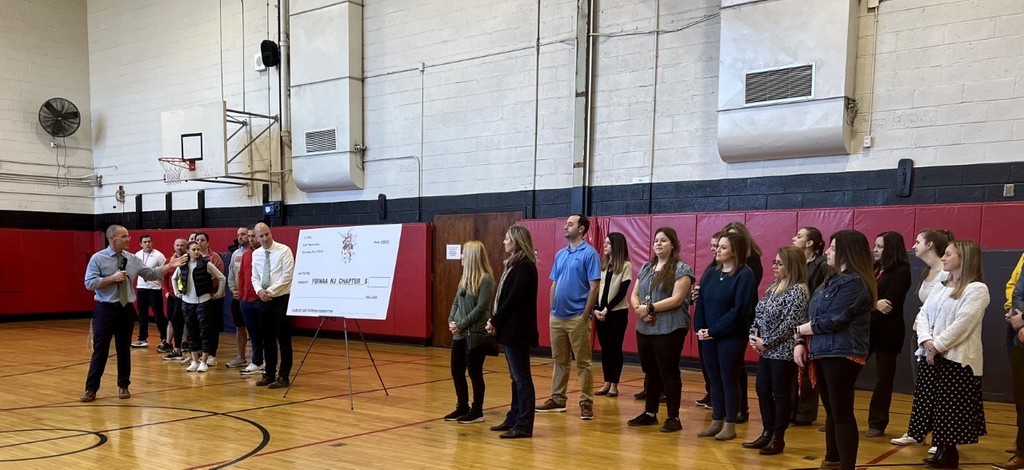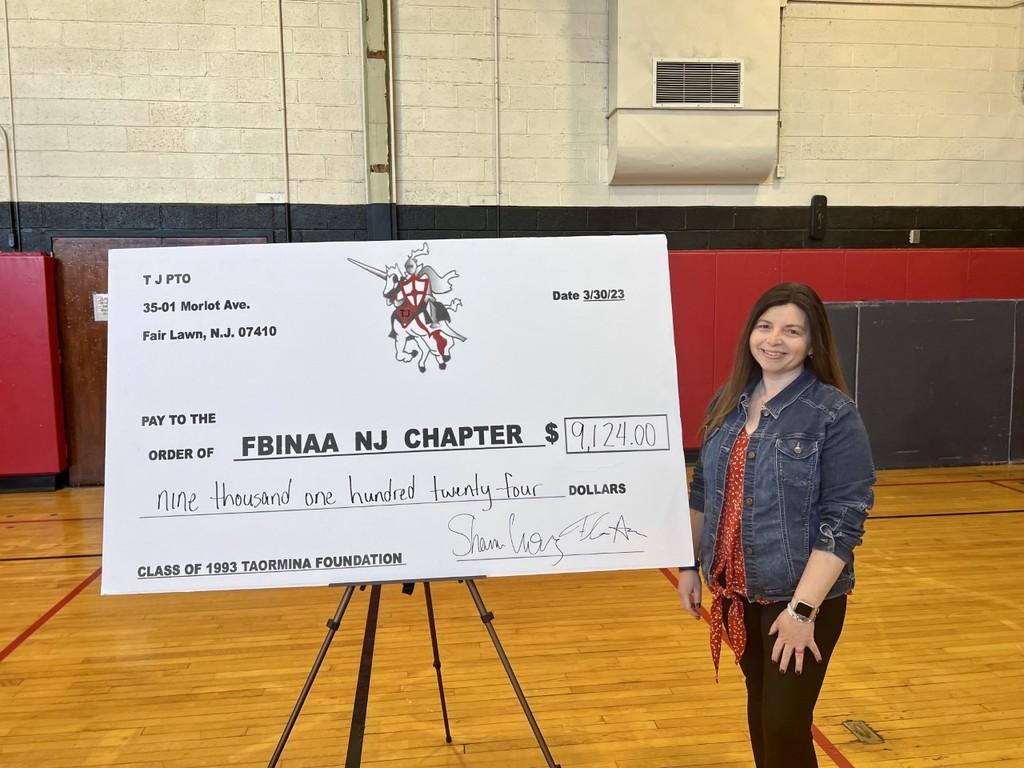 Congratulations to all participants and finalists in this year's TJ Cares Volleyball tournament. The competition was fierce and fun was had by all. Many thanks for the generosity given in this year's initiative: The Class of 1993 Taormina Foundation.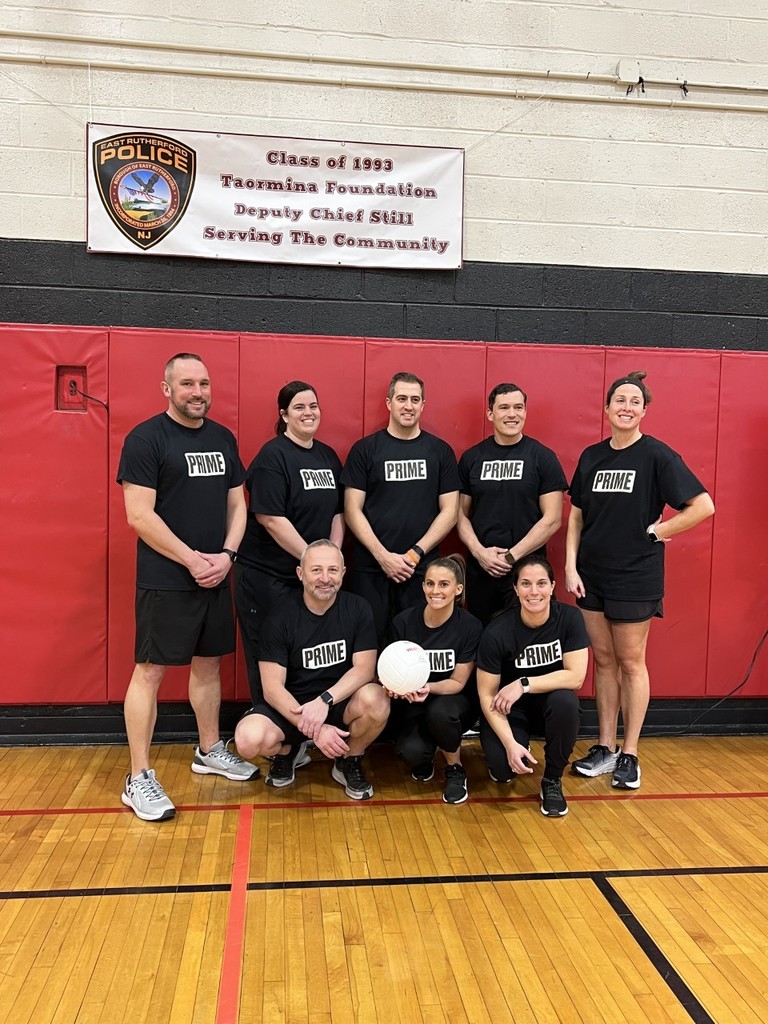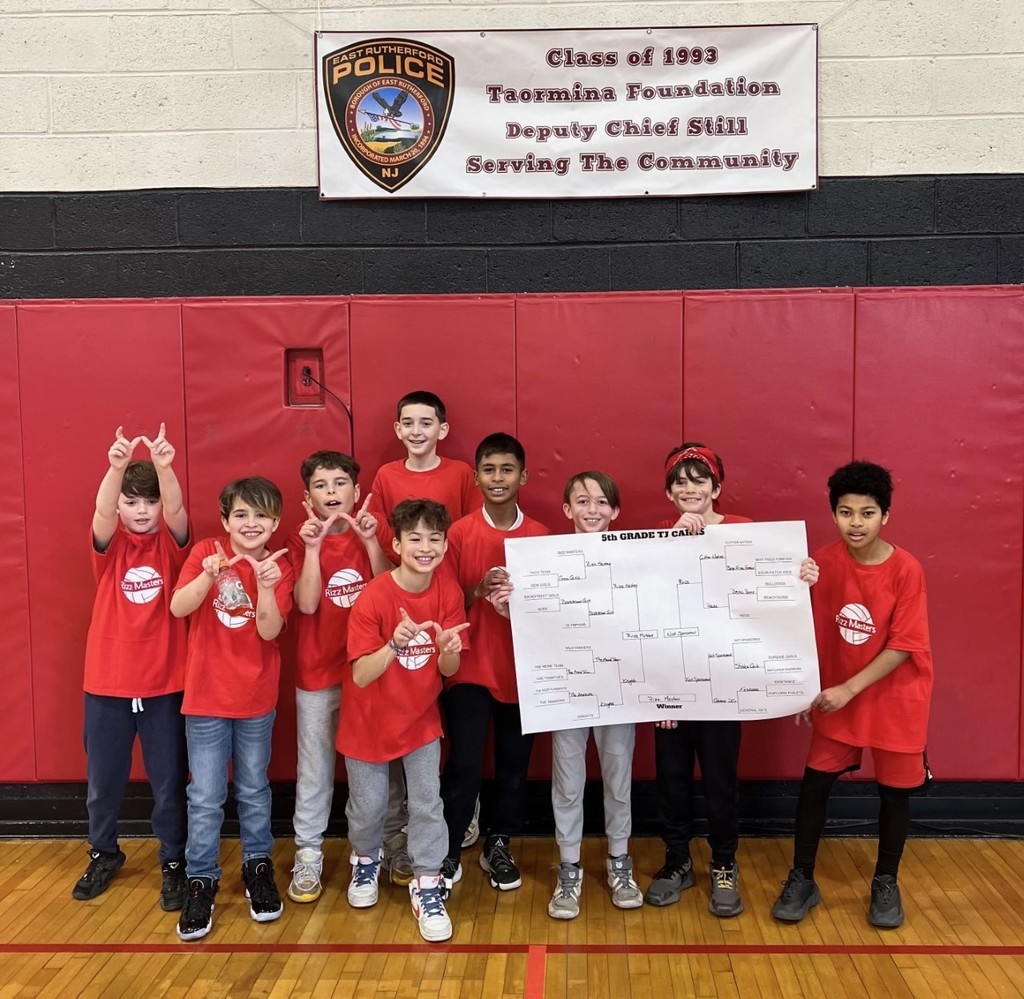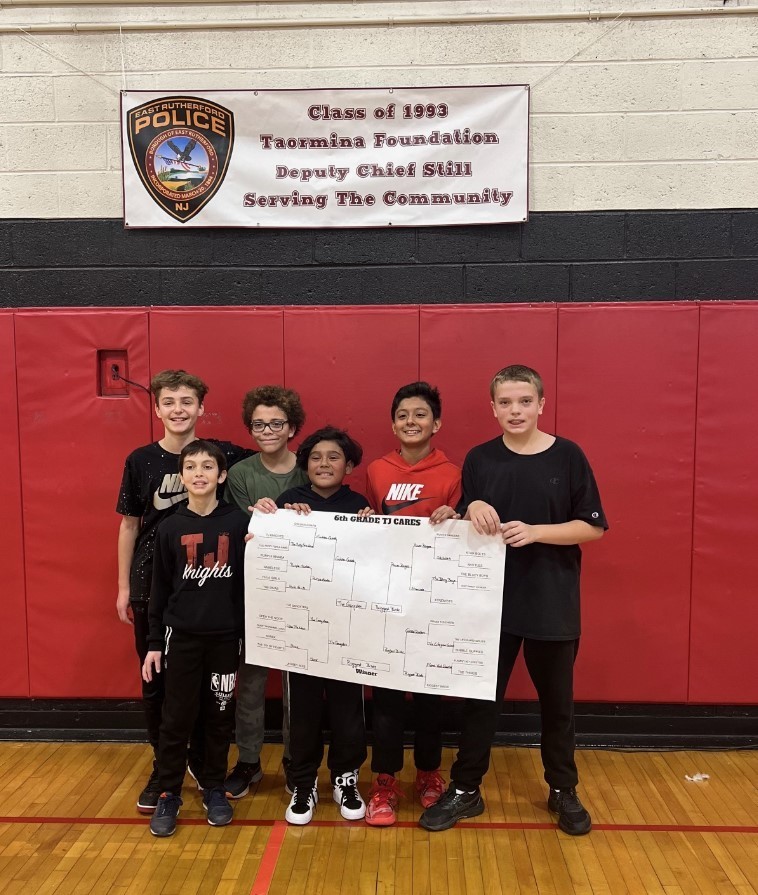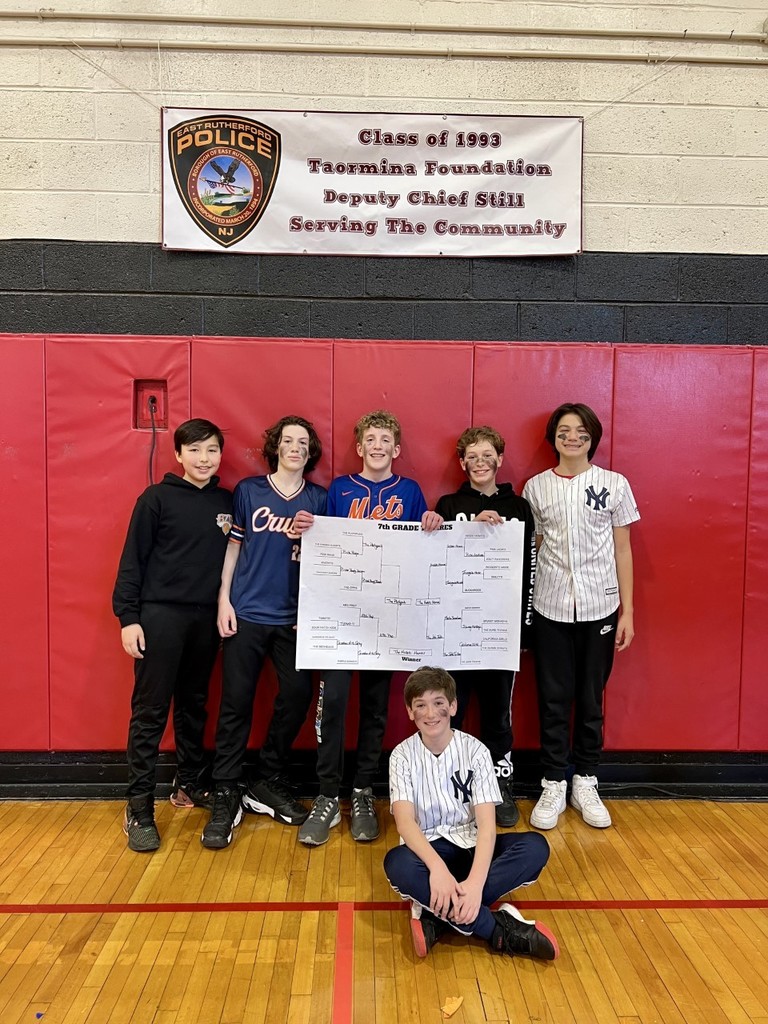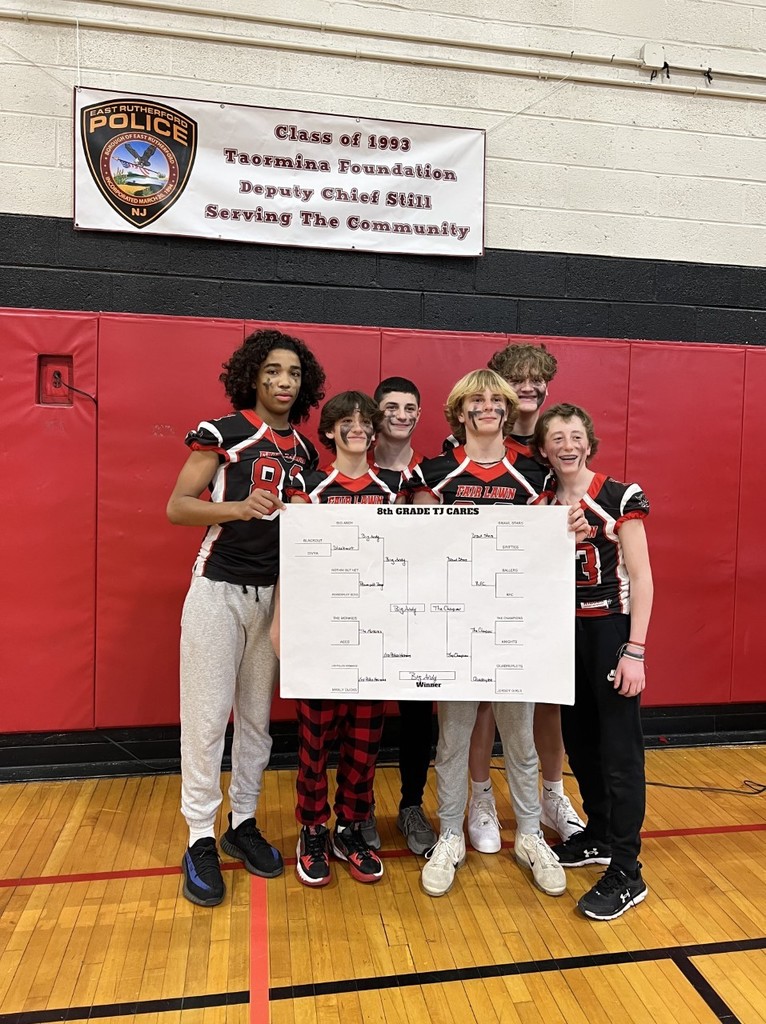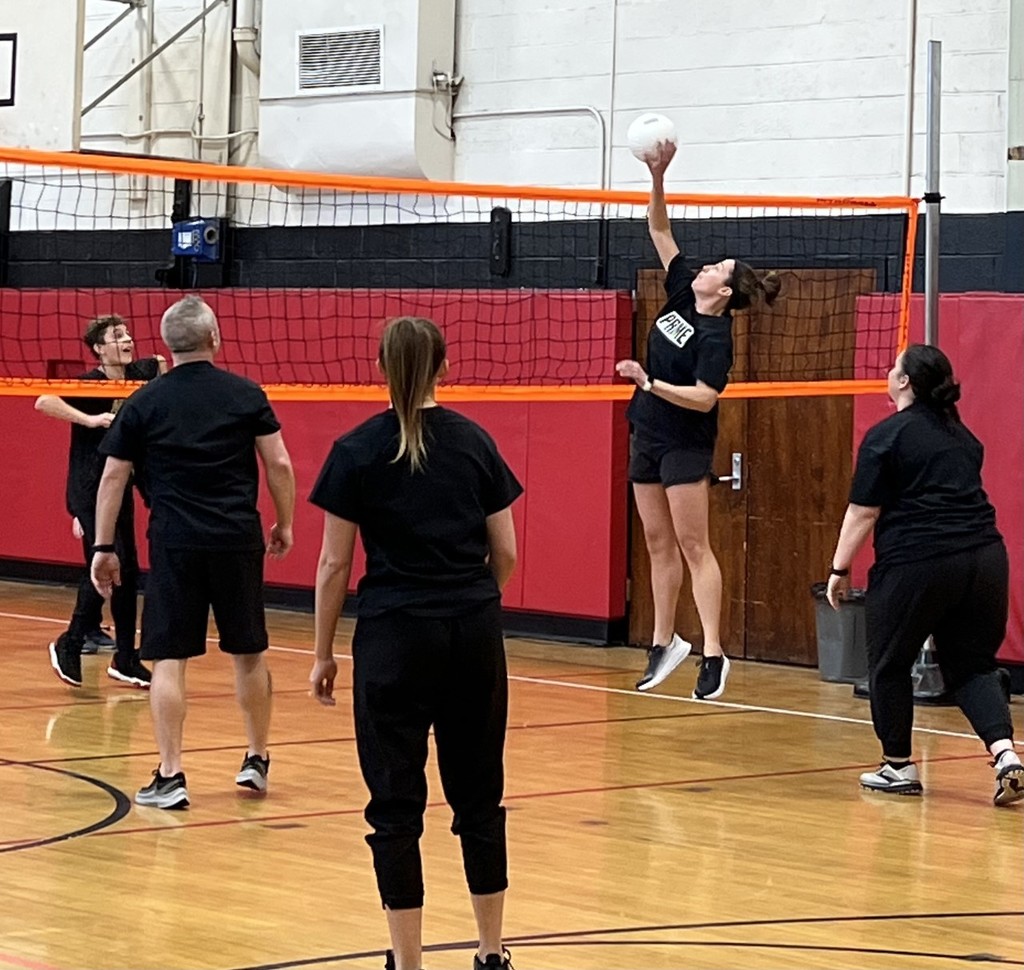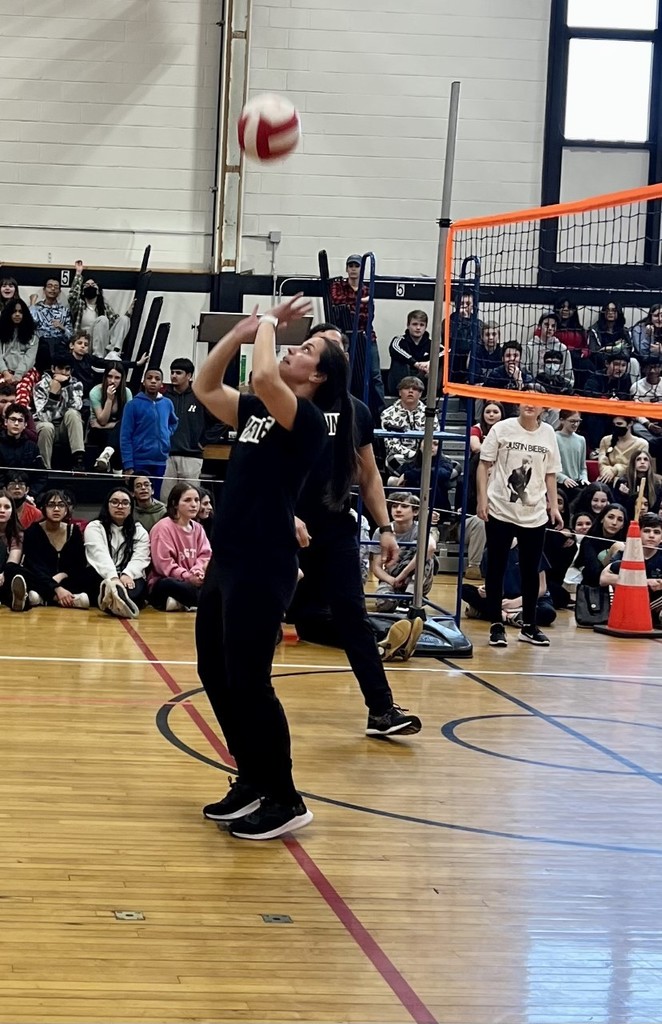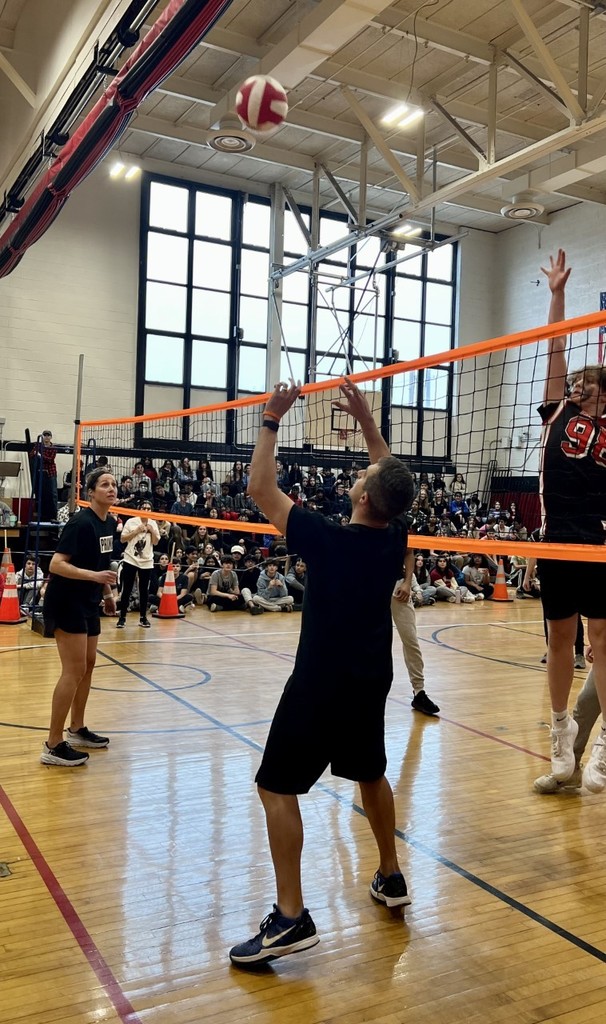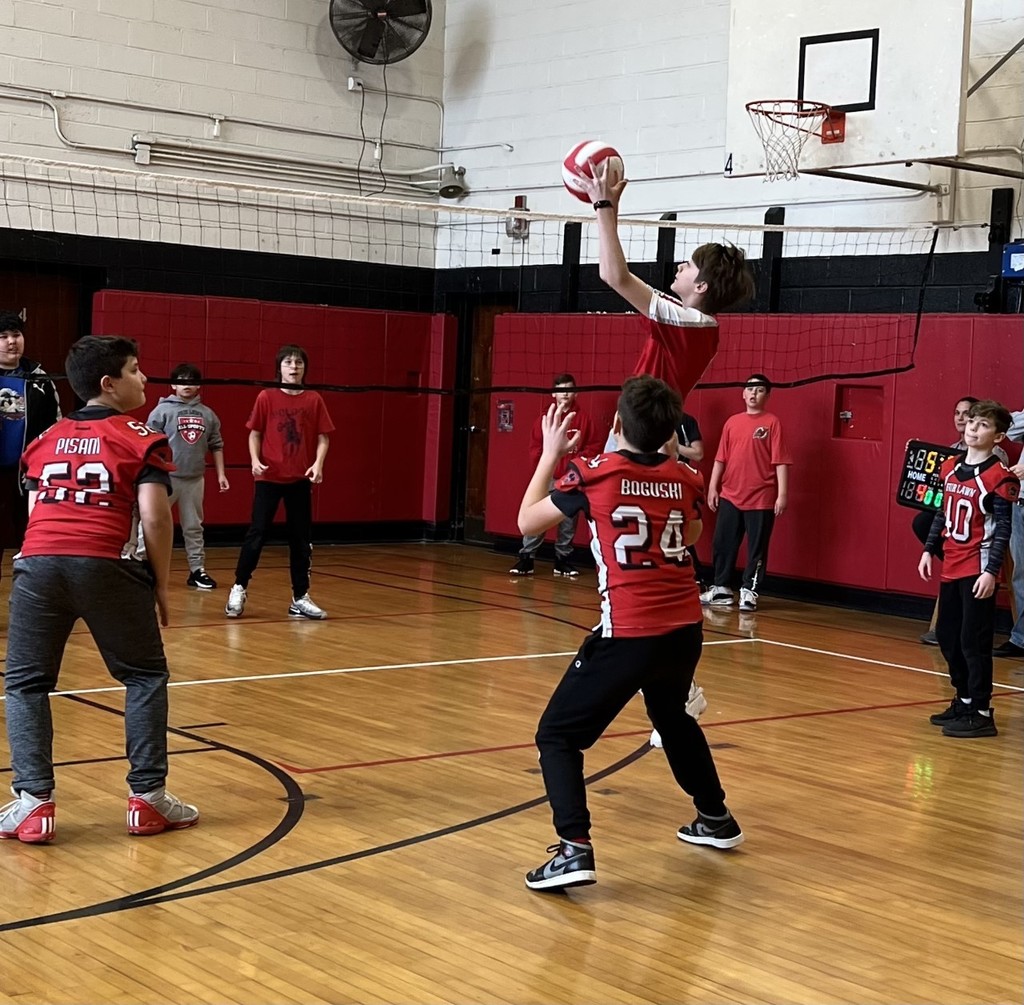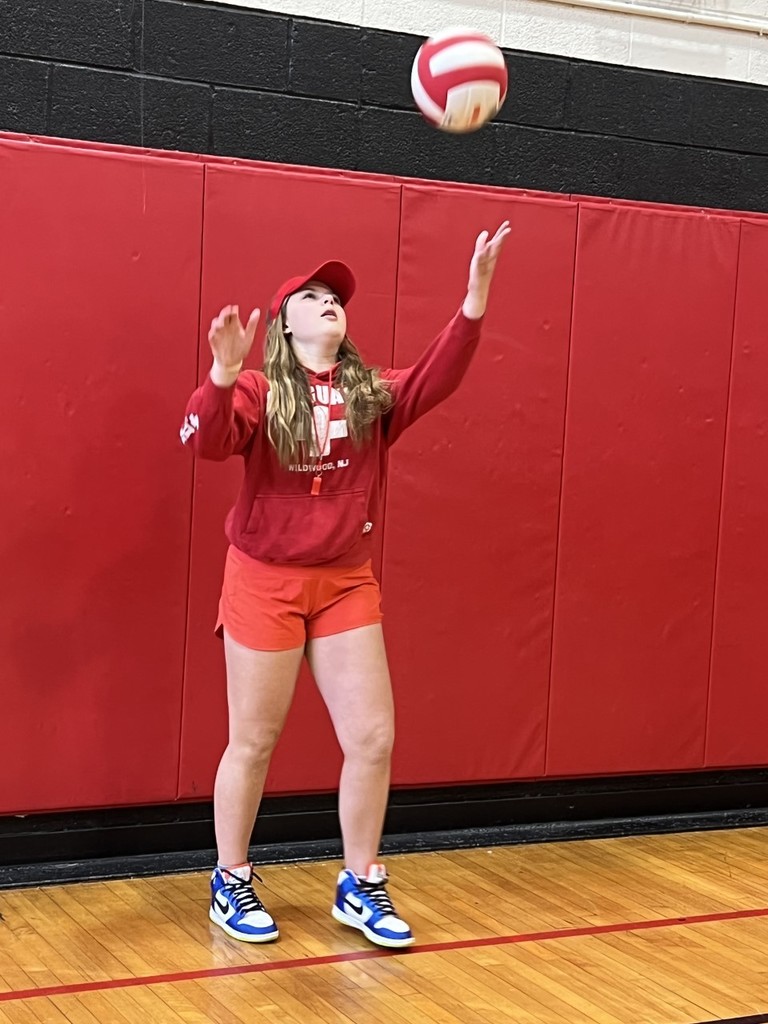 After reading the novel, Becoming Muhammad Ali, by James Patterson and Kwame Alexander, Mrs. Kelley's reading classes pulled figurative language from the novel and brought them to life through painting on a canvas!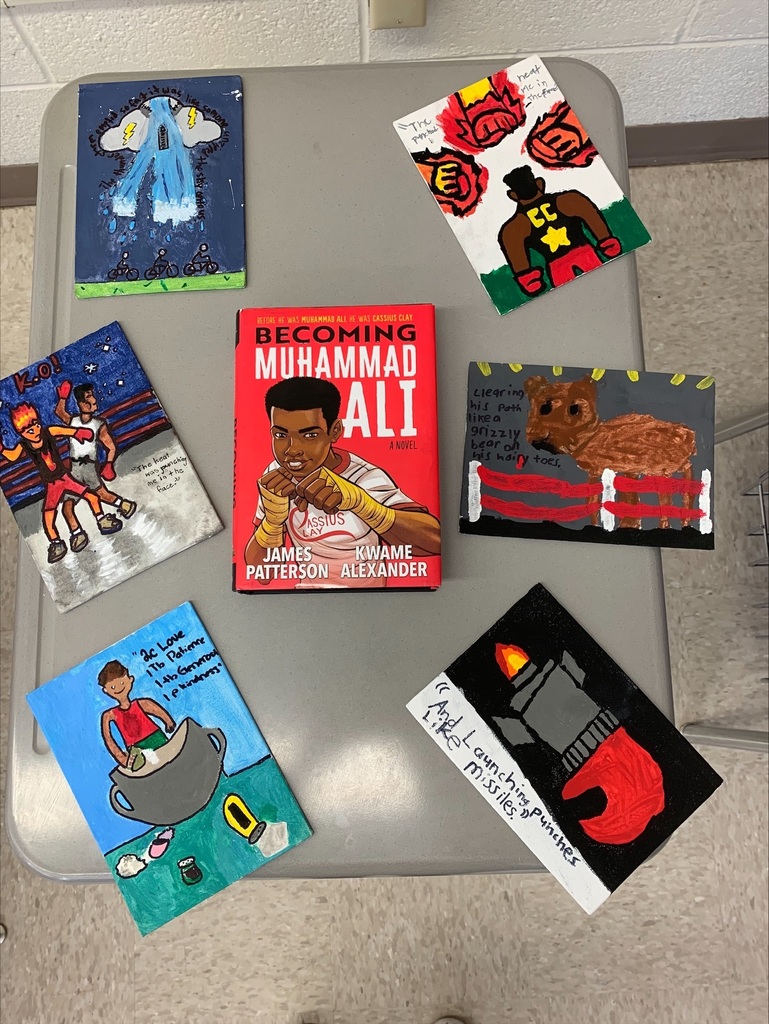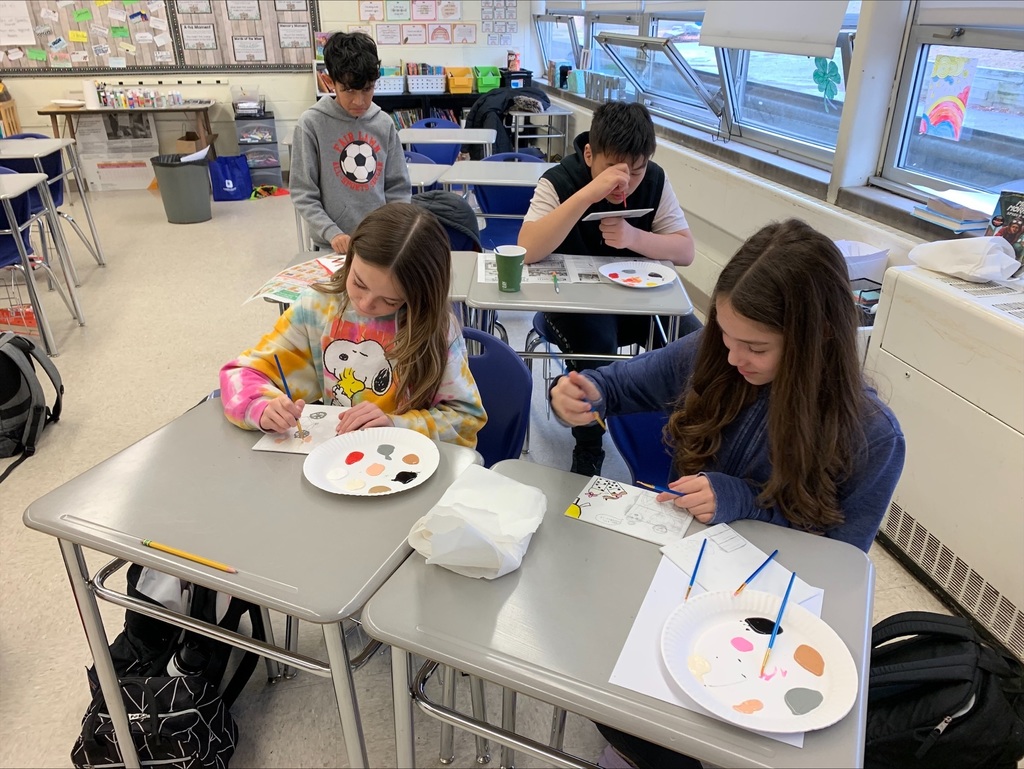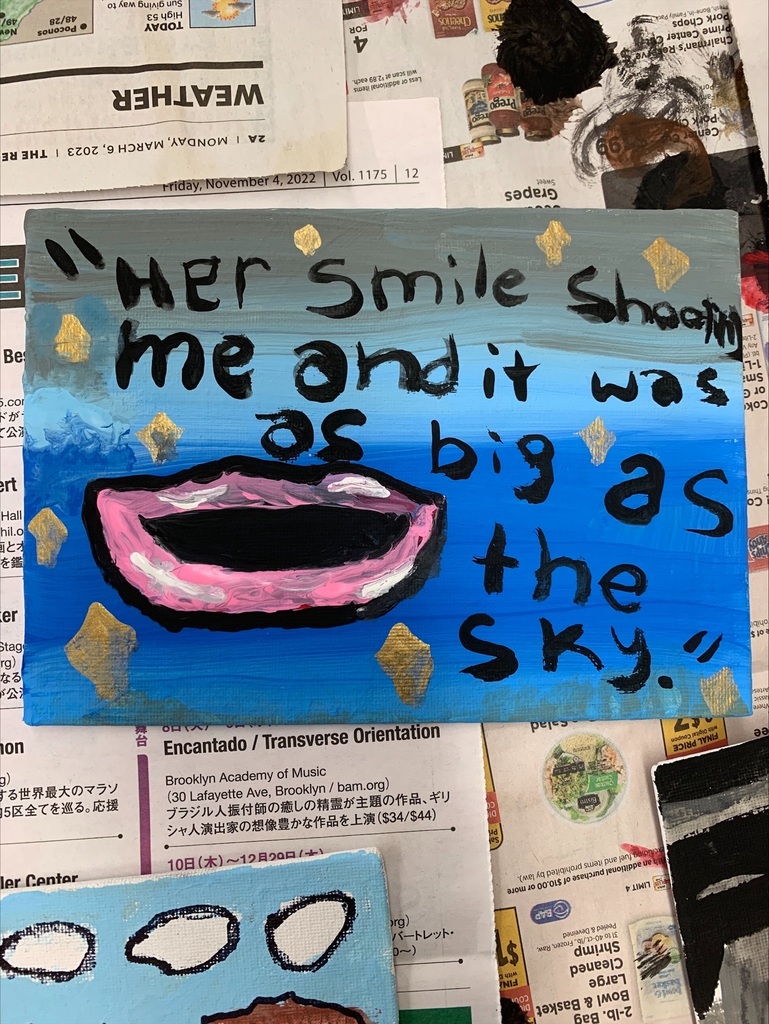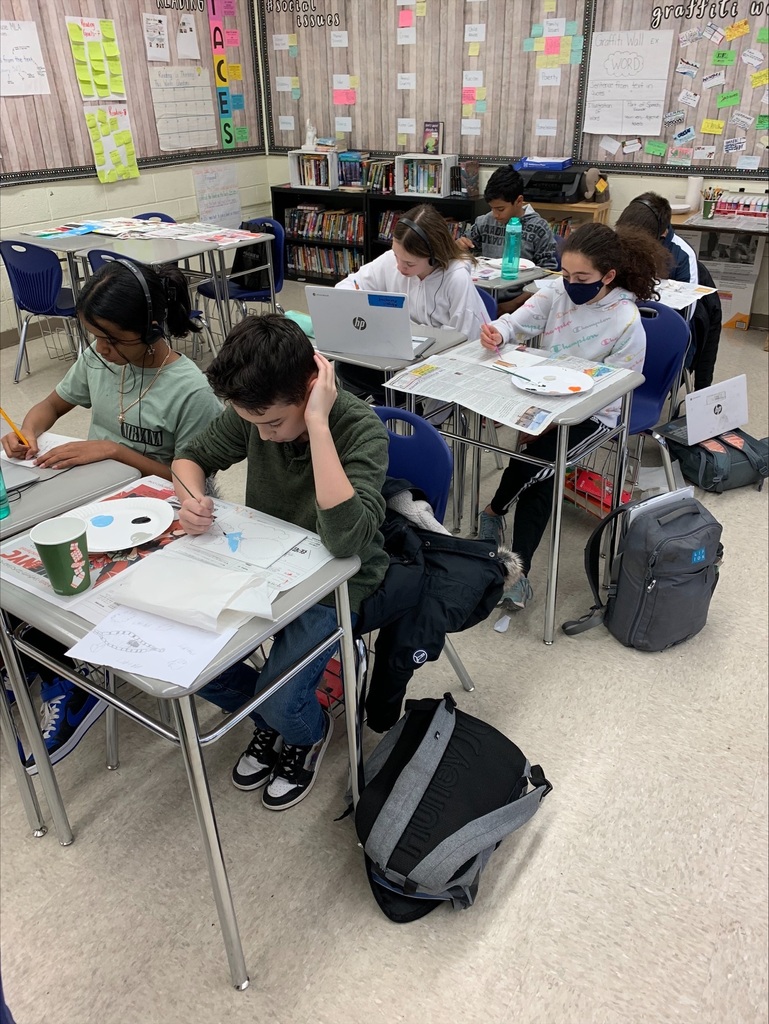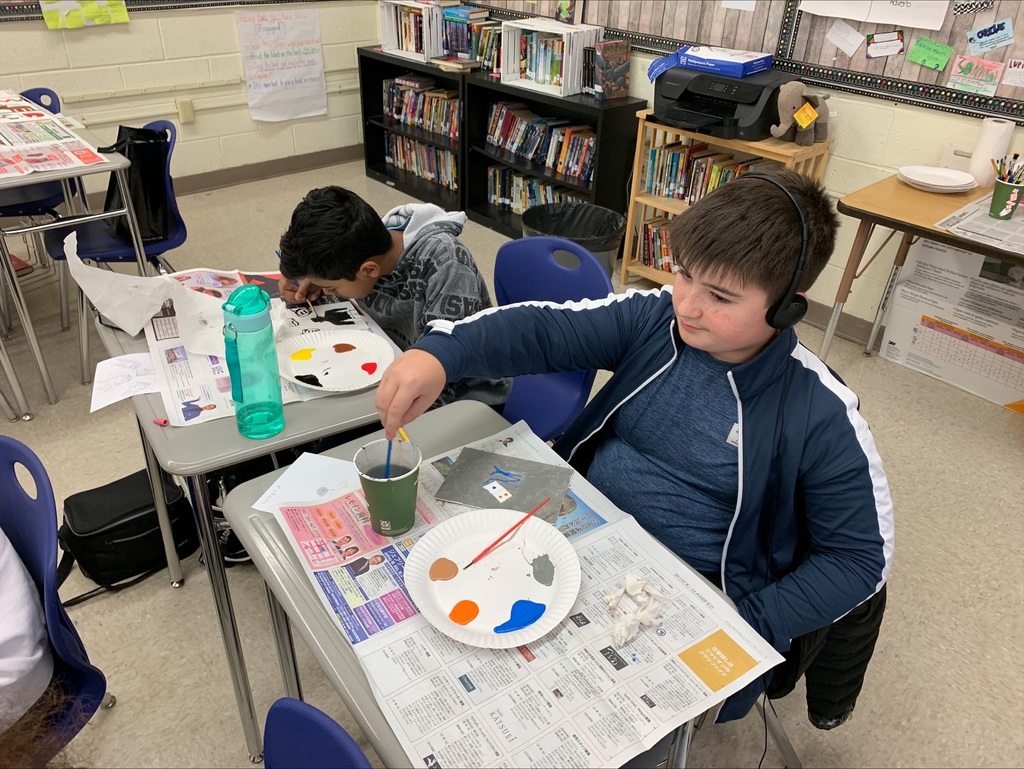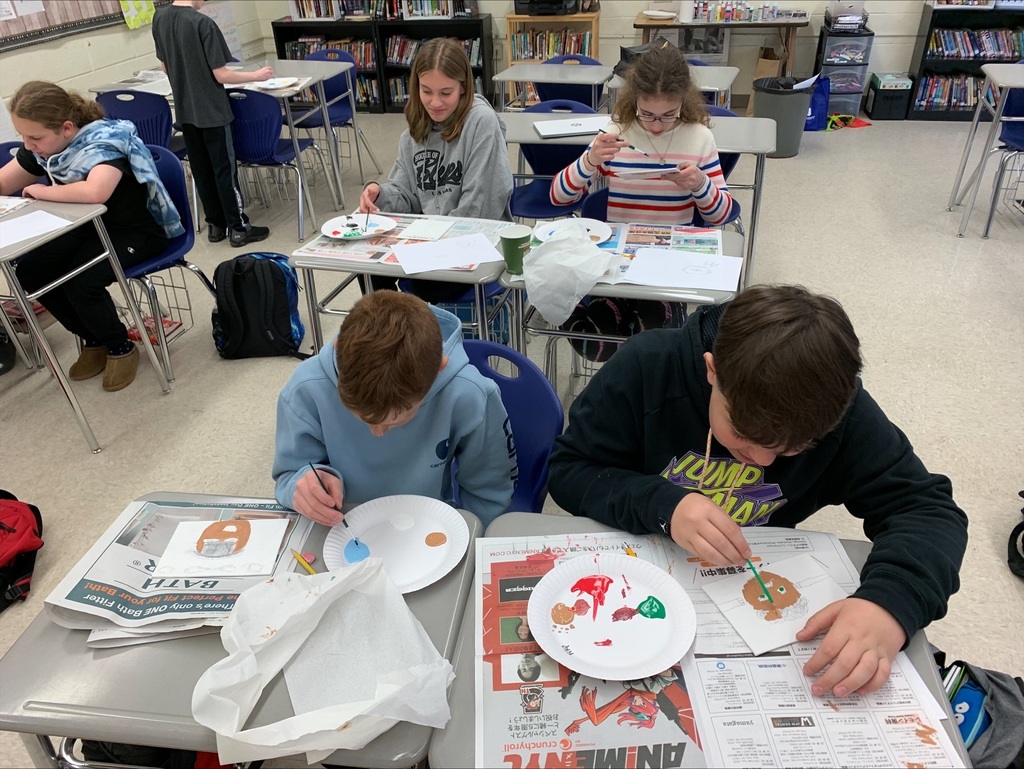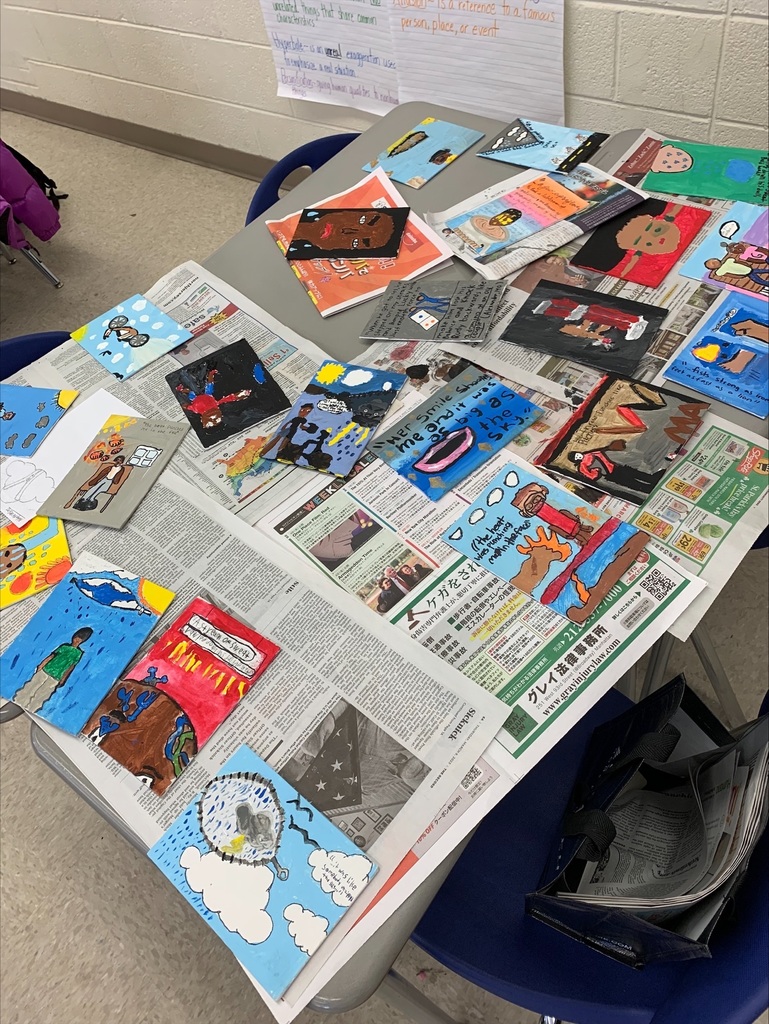 Congratulations to the cast and crew of this year's TJMS production of Beauty and the Beast! Check out more pictures in the spotlight section on the TJMS website.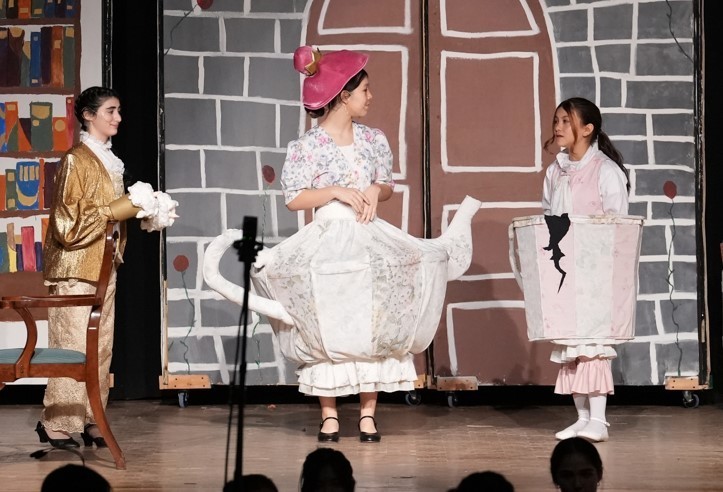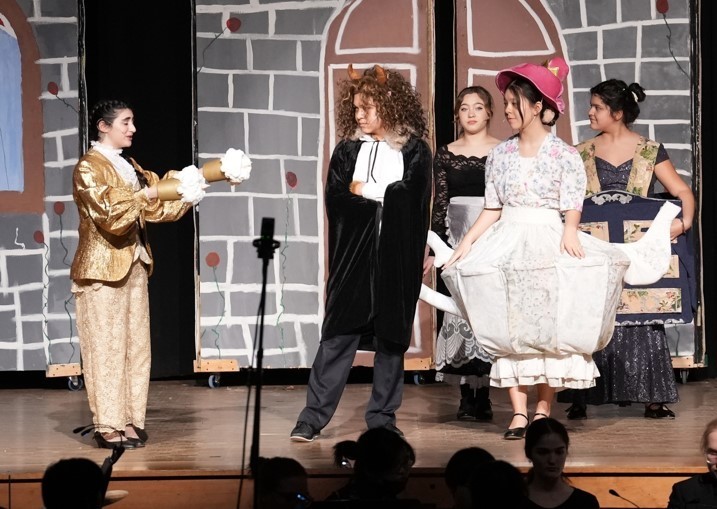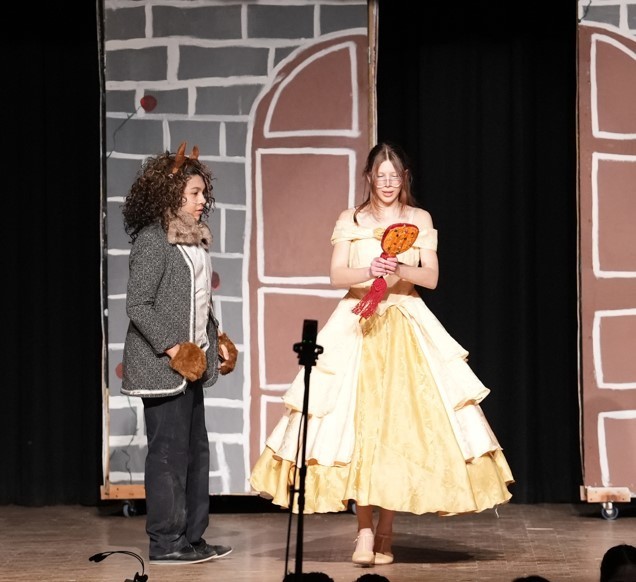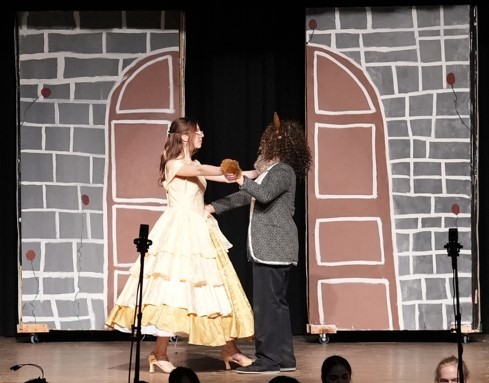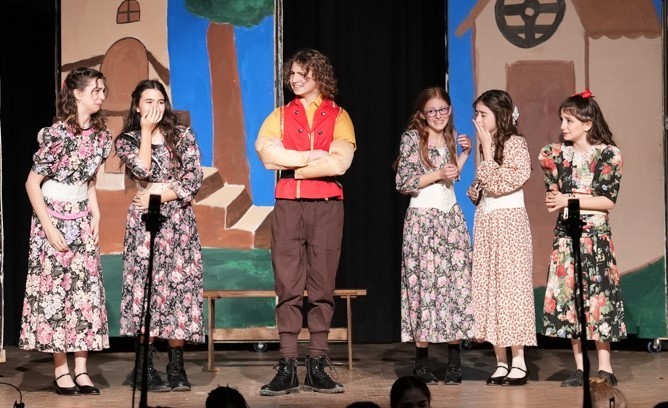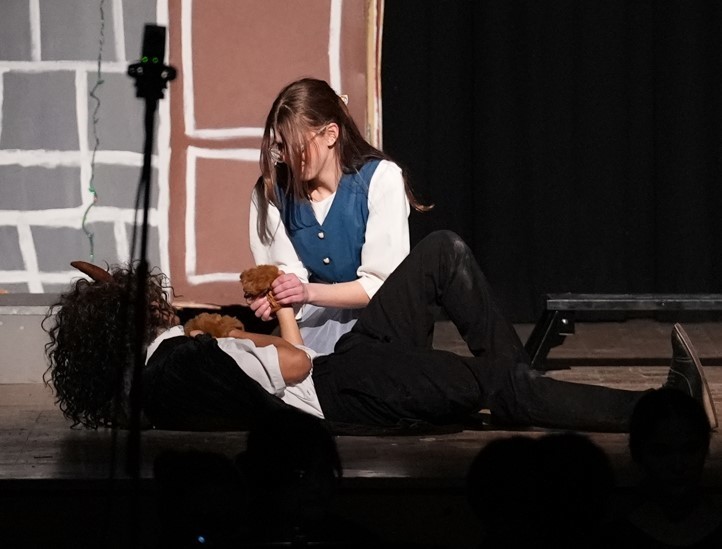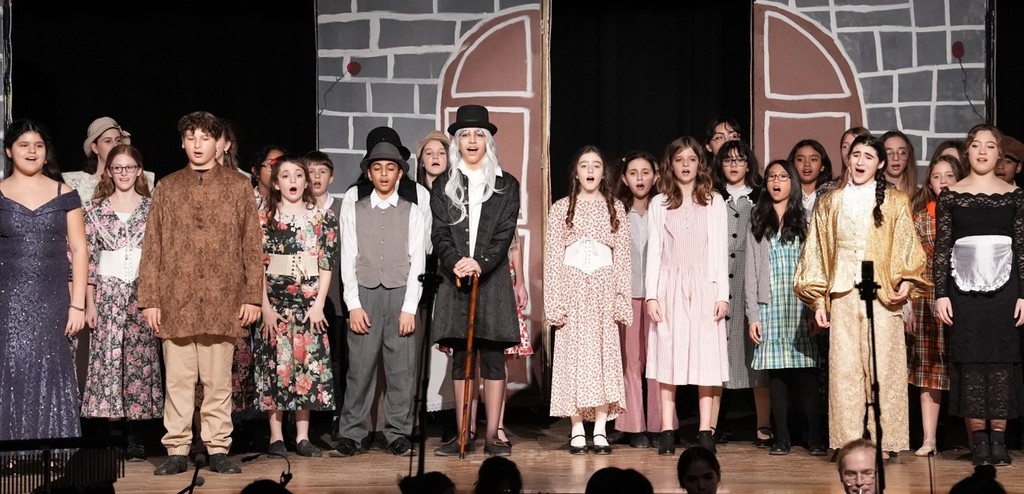 In an effort to spread kindness during Random Act of Kindness Week (Feb 14th - Feb 20th) our TJ School Counselors organized interactive 'cups of kindness' and 'compliment cards' for students to participate in spreading smiles to students and staff throughout the week!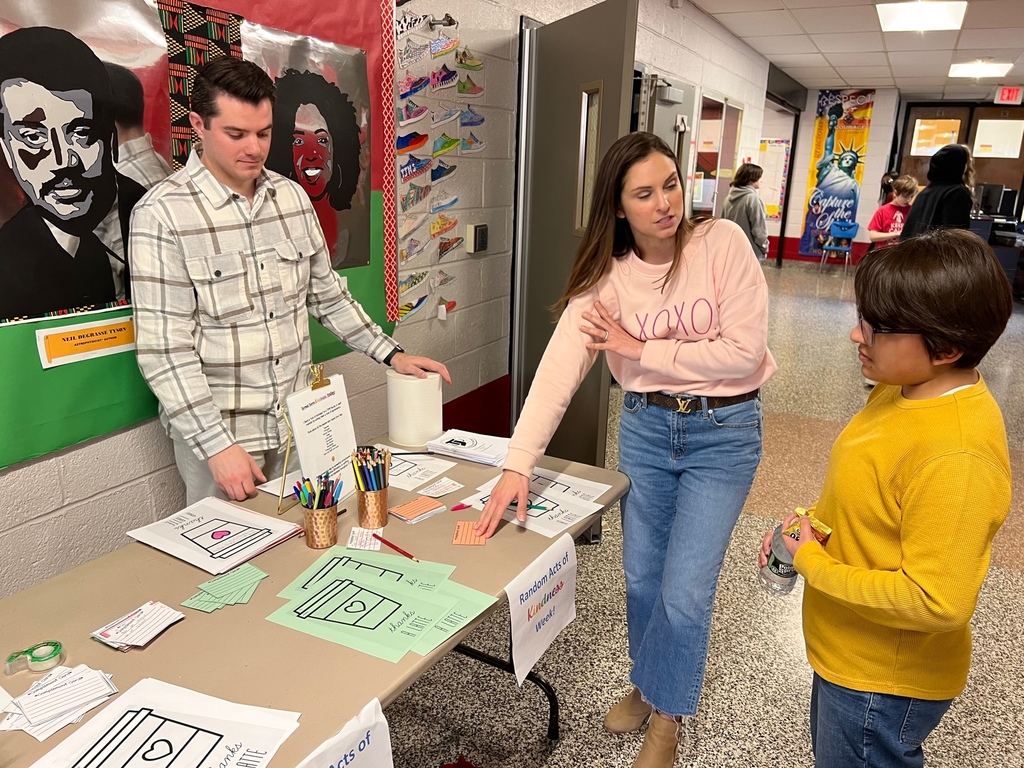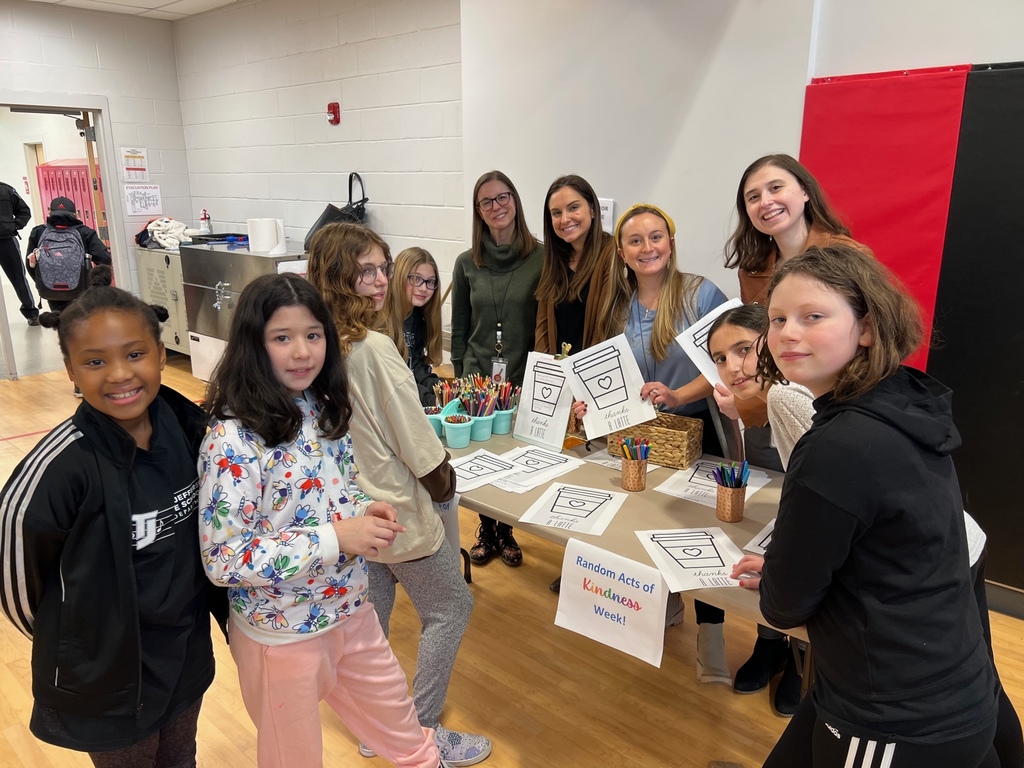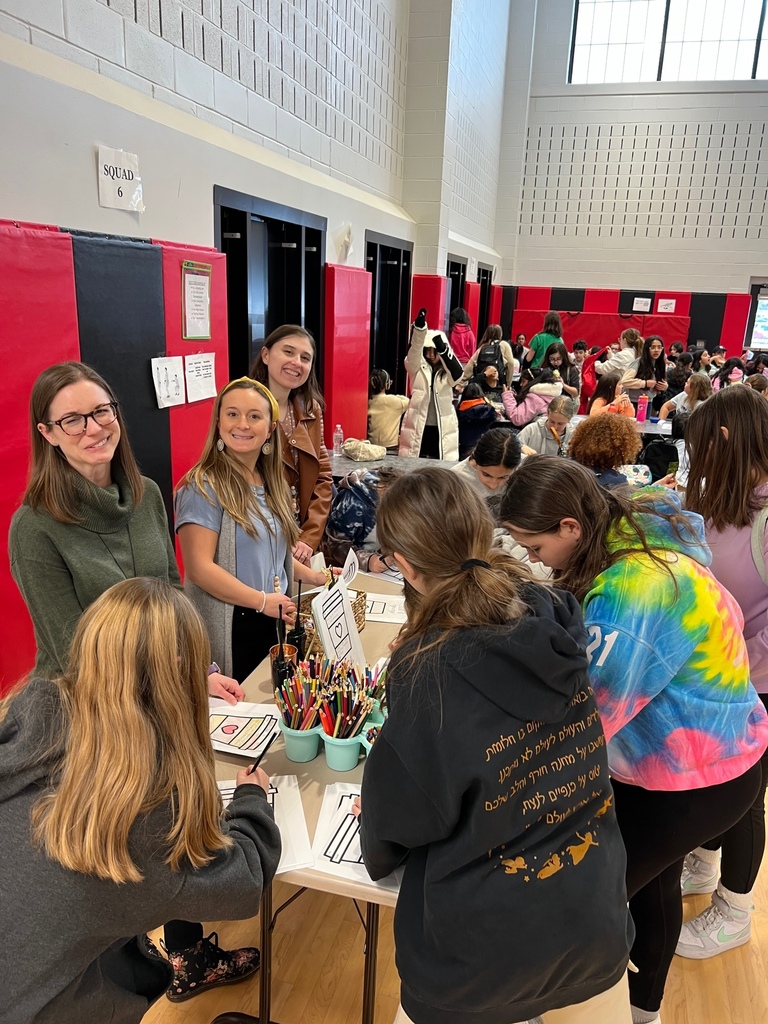 Each year Cupid makes a special visit to TJMS students bringing endless smiles to the faces of our students. Students were greeted at school with a special treat, smile and were able to spot Cupid all day long making it an extra lovable Valentines Day!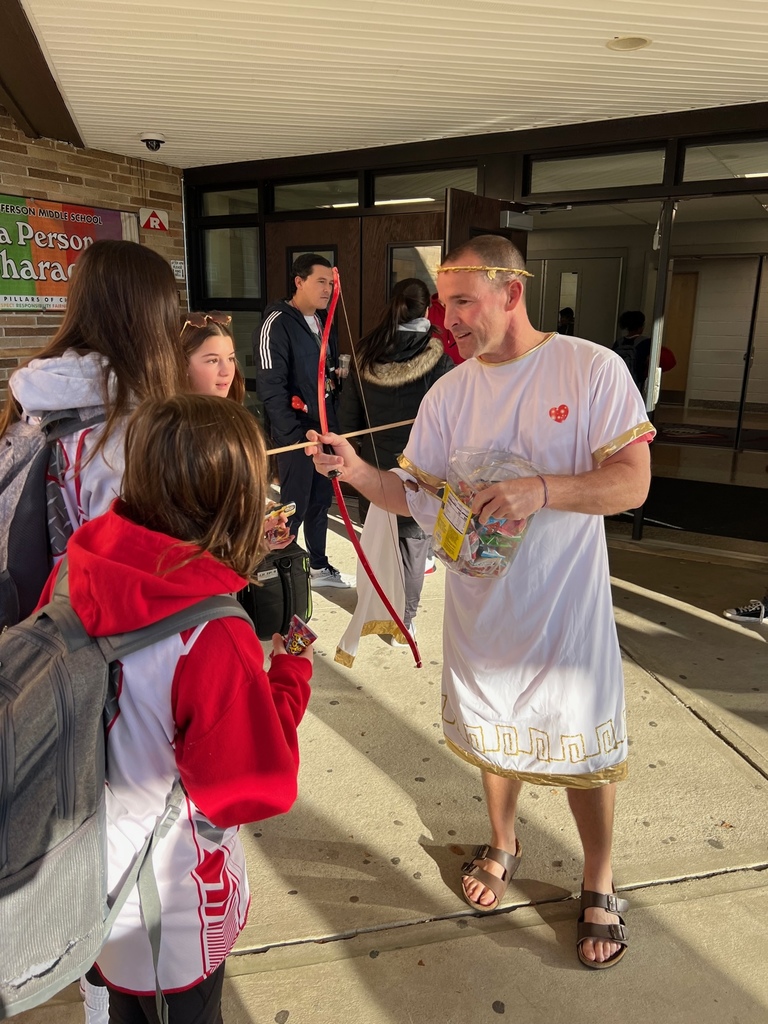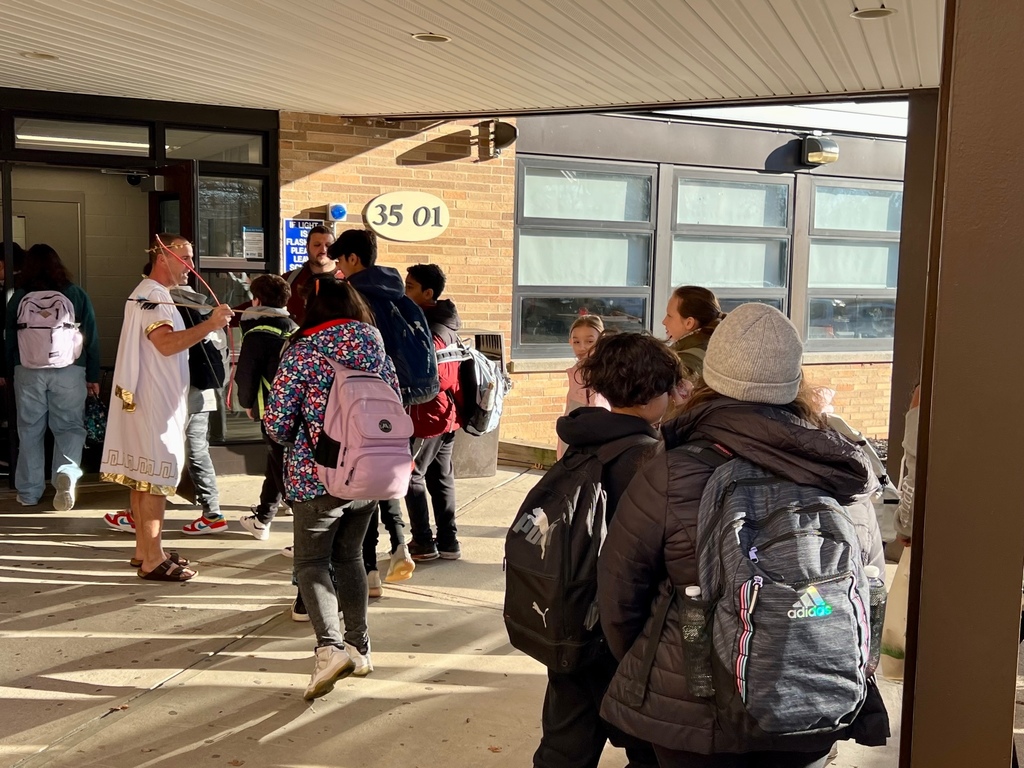 Congratulations to all TJMS 6th grade LEAD graduates!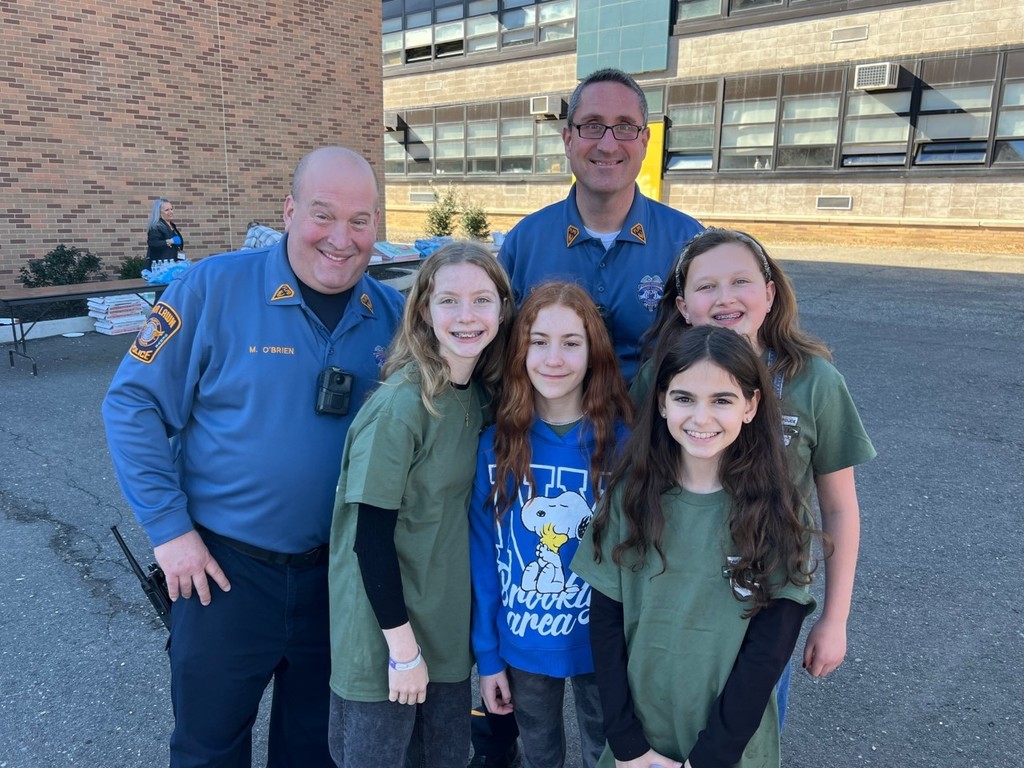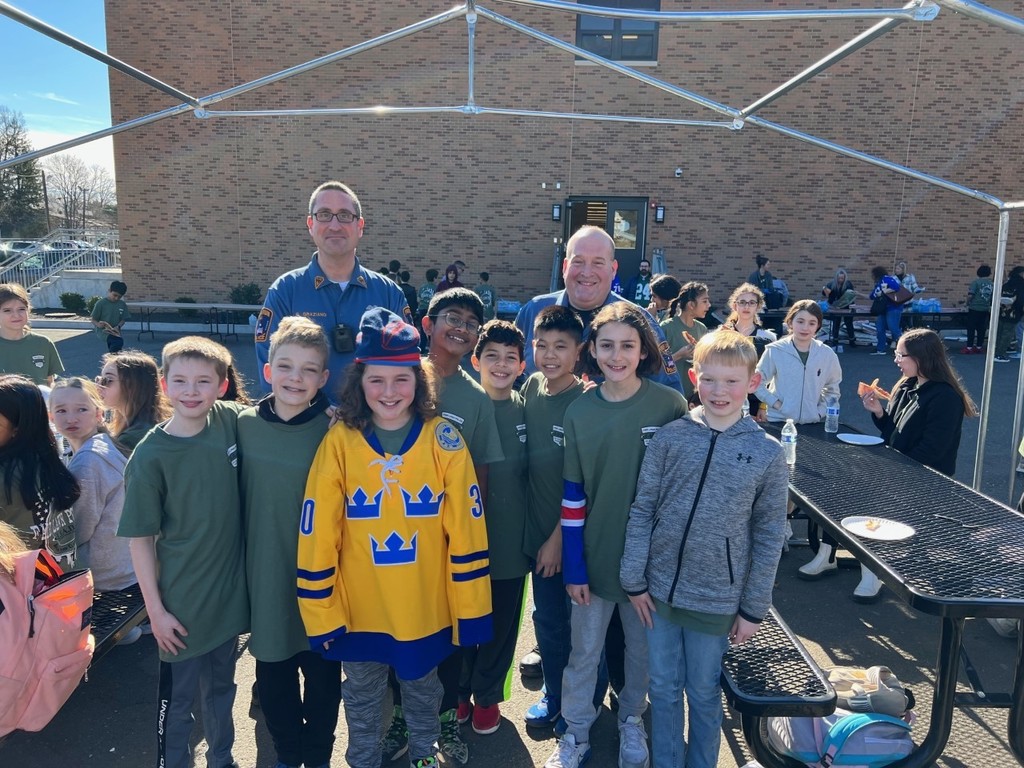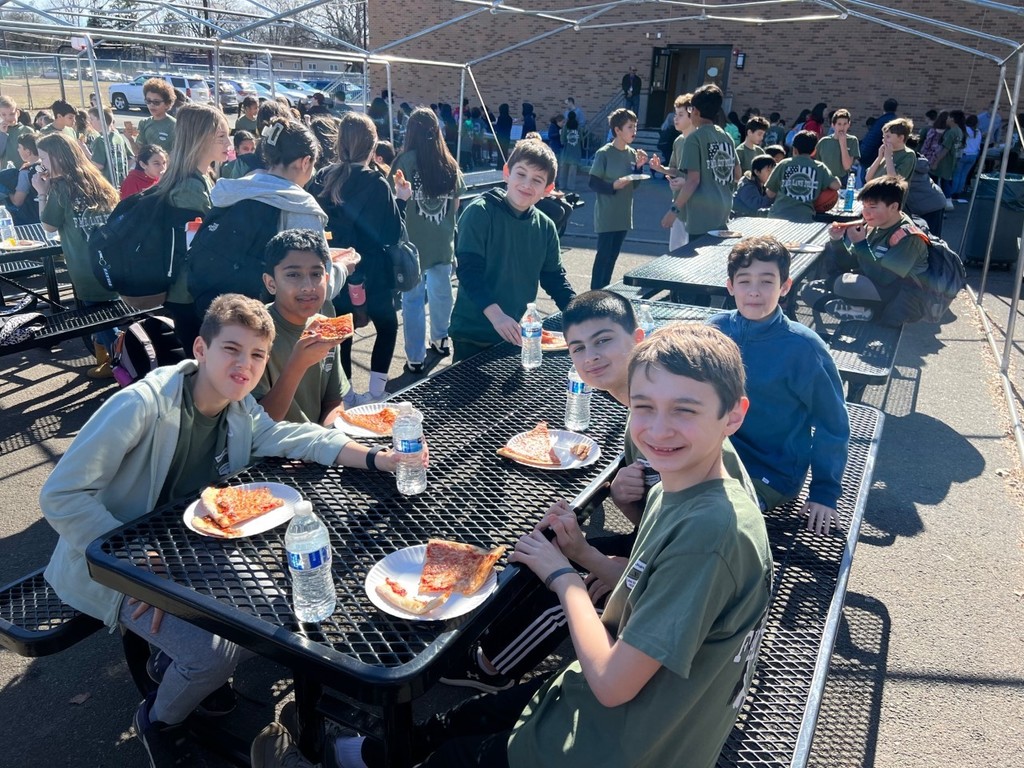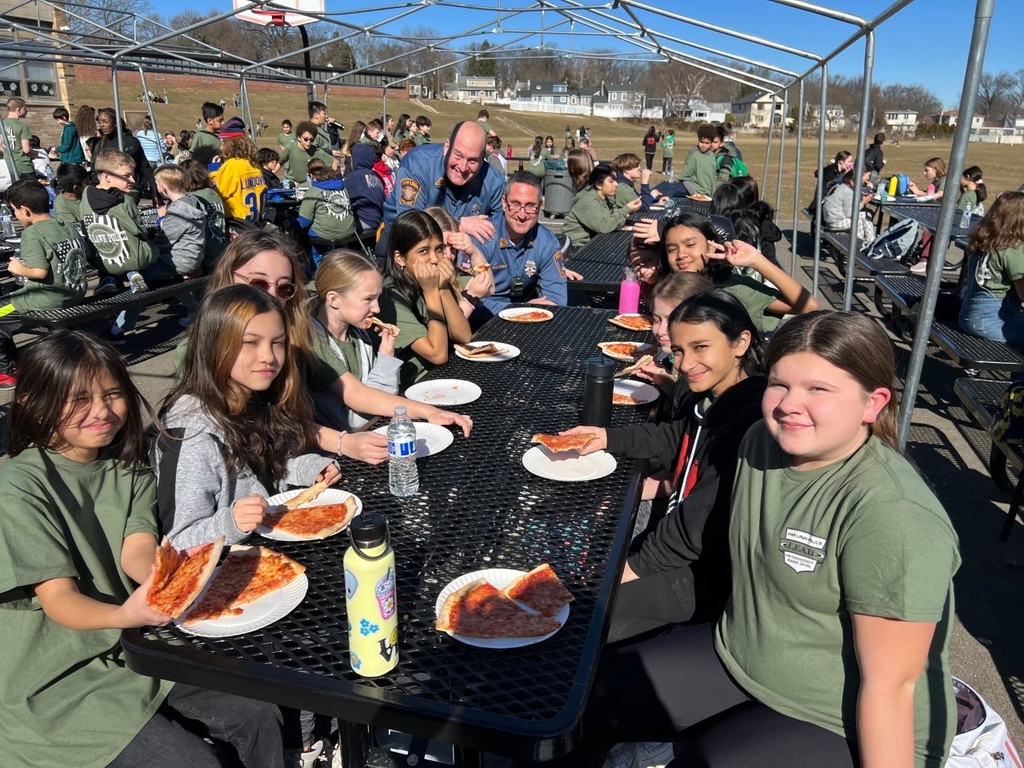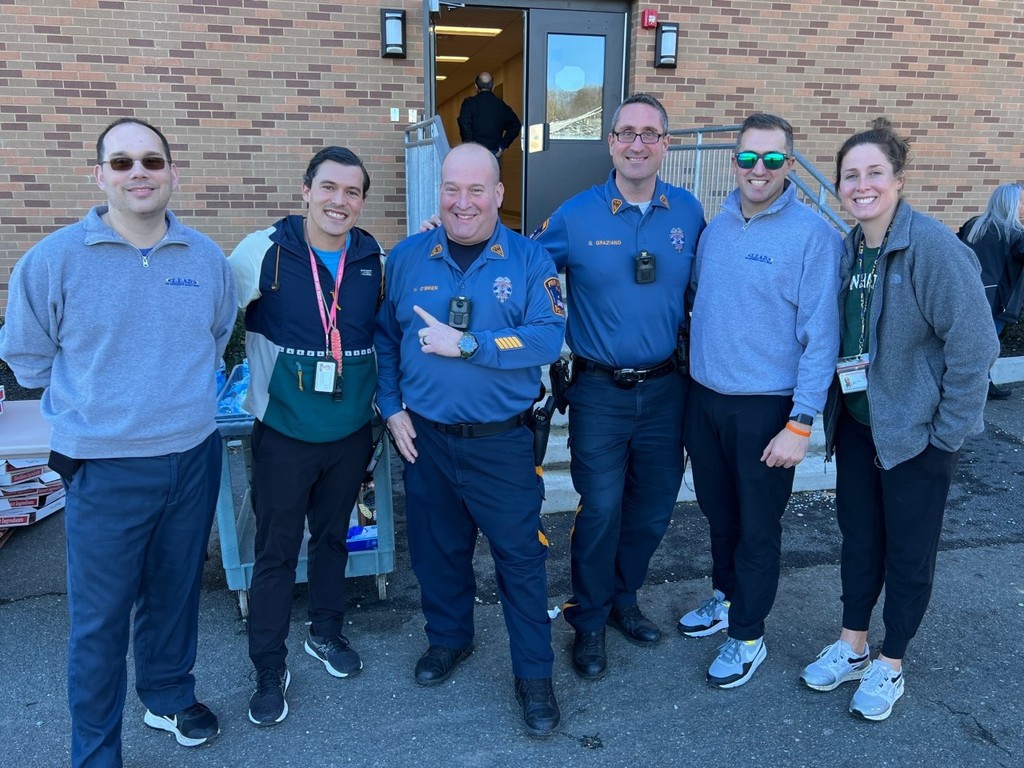 TJMS welcomed Chris Singleton on Thursday, January 19th to share his mission of unity. " Everyone should feel celebrated." Thank you Chris for reminding us that we can't control everything in our lives, but we can control how we respond to things. Pictured from left to right: Vice Principal Michael Grubman, Assistant Superintendent of Student Services Camille DeFranco, Superintendent Nicholas Norcia, Chris Singleton, Principal Michael Weaver and Vice Principal Jenna Renna.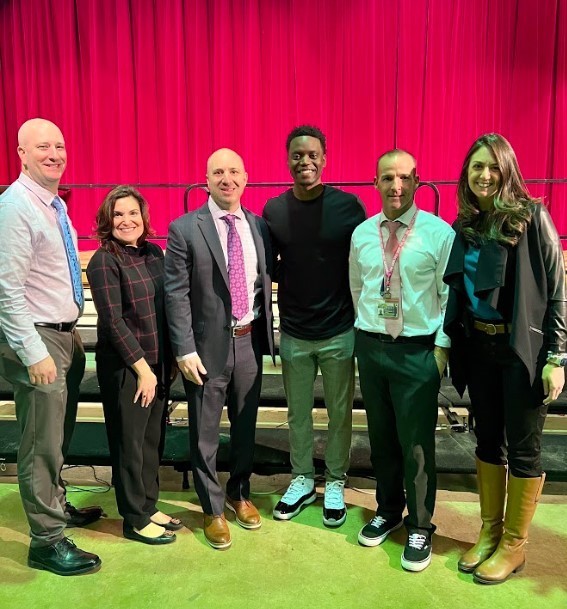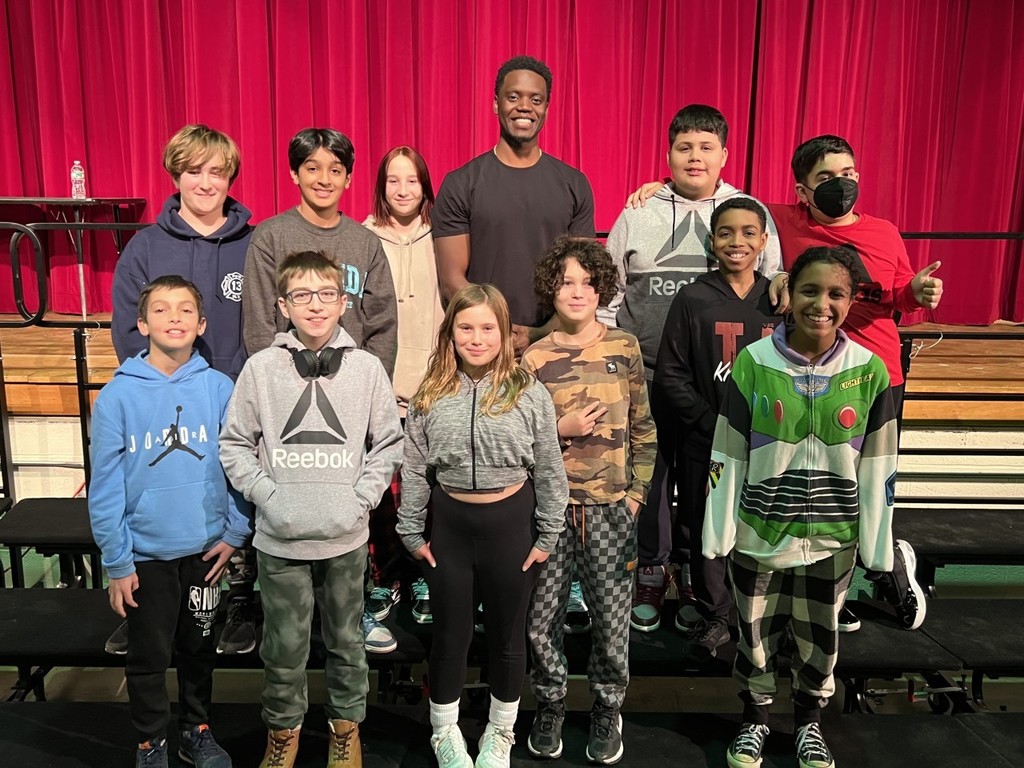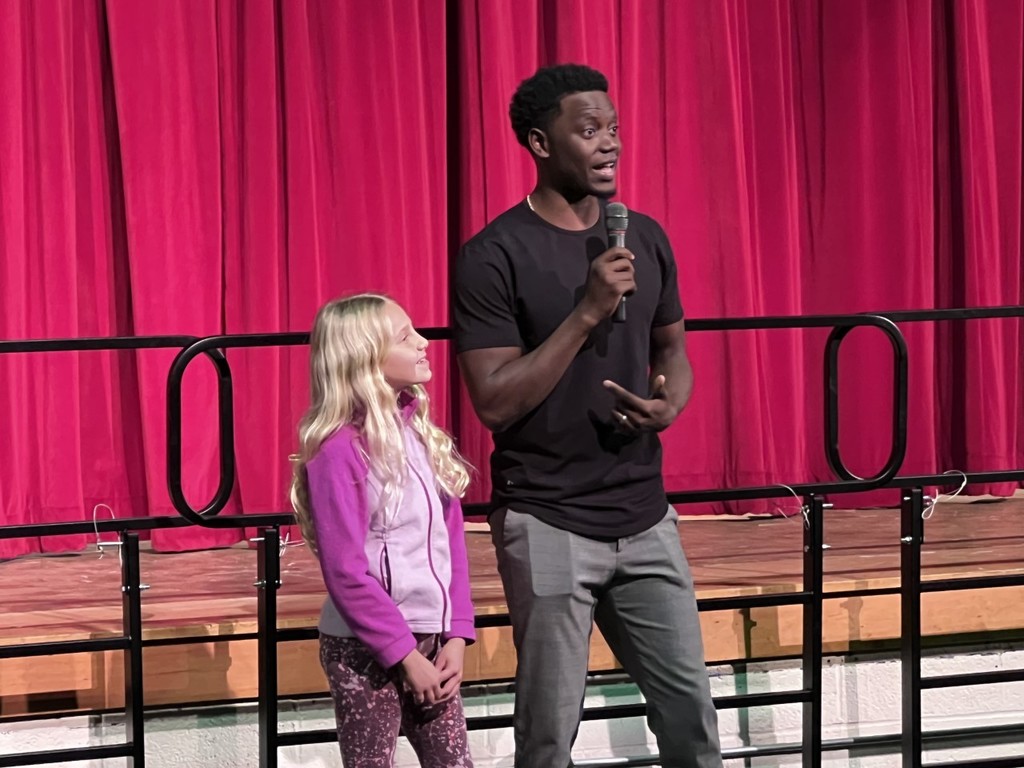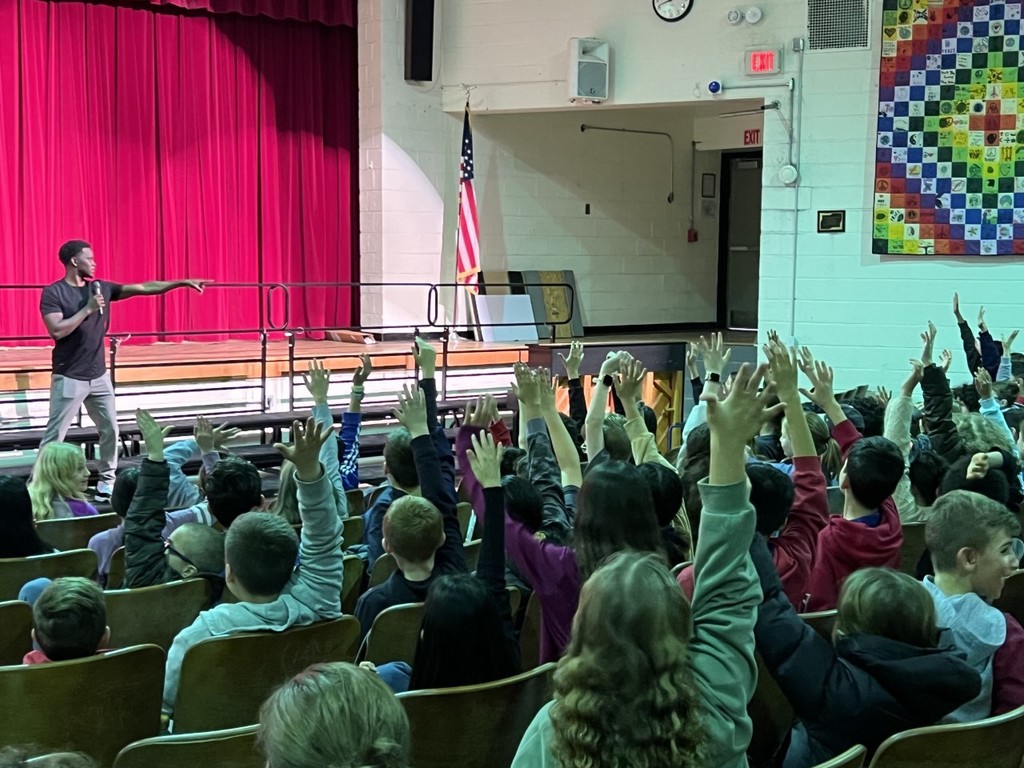 The 7th and 8th Grade Social Studies teachers at TJMS wish to congratulate Tavia Abdul Rasheed for winning this year's TJMS Geography Bee!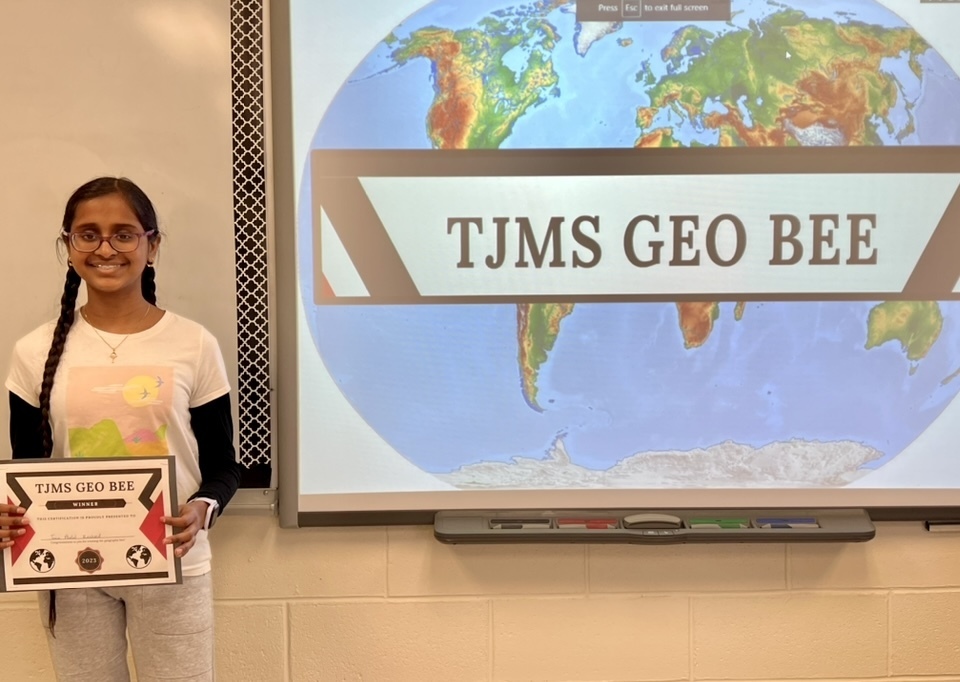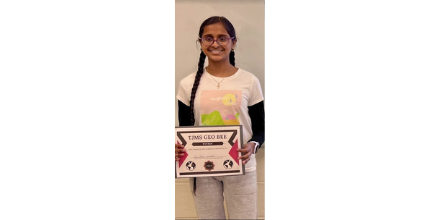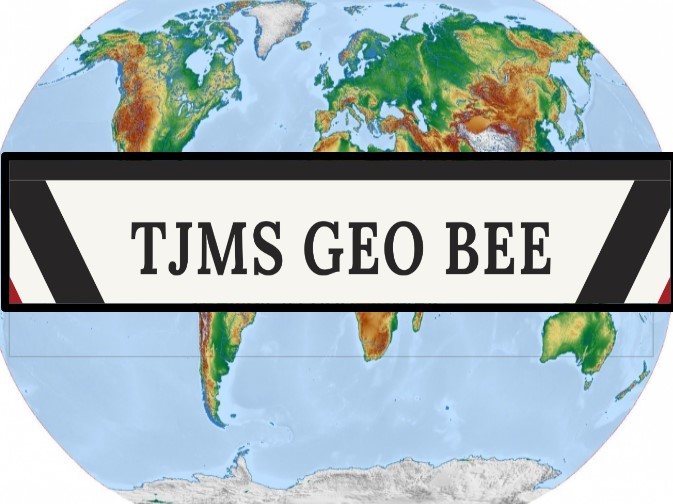 We would like to thank the Tyszko family for their continued support and efforts to help others in memory of their son, Peter, who died on January 17, 2022 of complications from sarcoma. In the spirit of giving, they have organized what will become an annual blood drive which will take place on Saturday, January 28, 2023 in the TJ gymnasium. To learn how you can participate and schedule an appointment, please see the following link @ Peter Tyszko Community Blood Drive.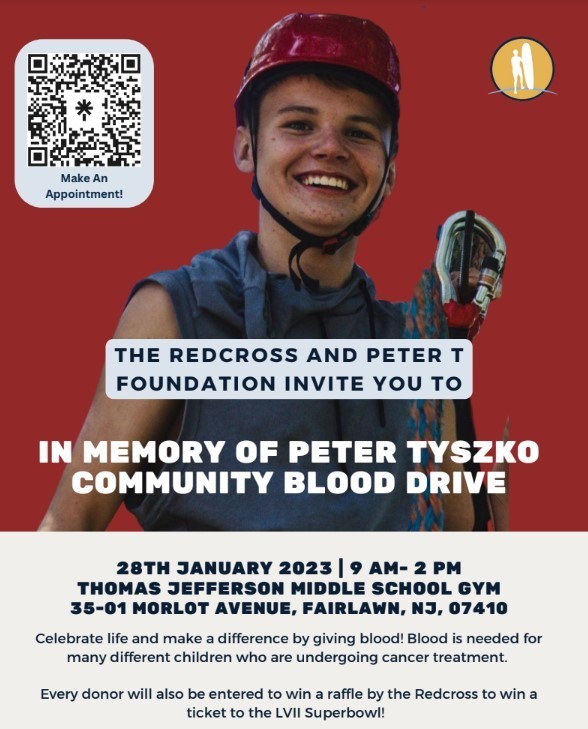 Congratulations to all participants of our annual pumpkin decorating contest! They all looked great! Here is just a sampling of the entries.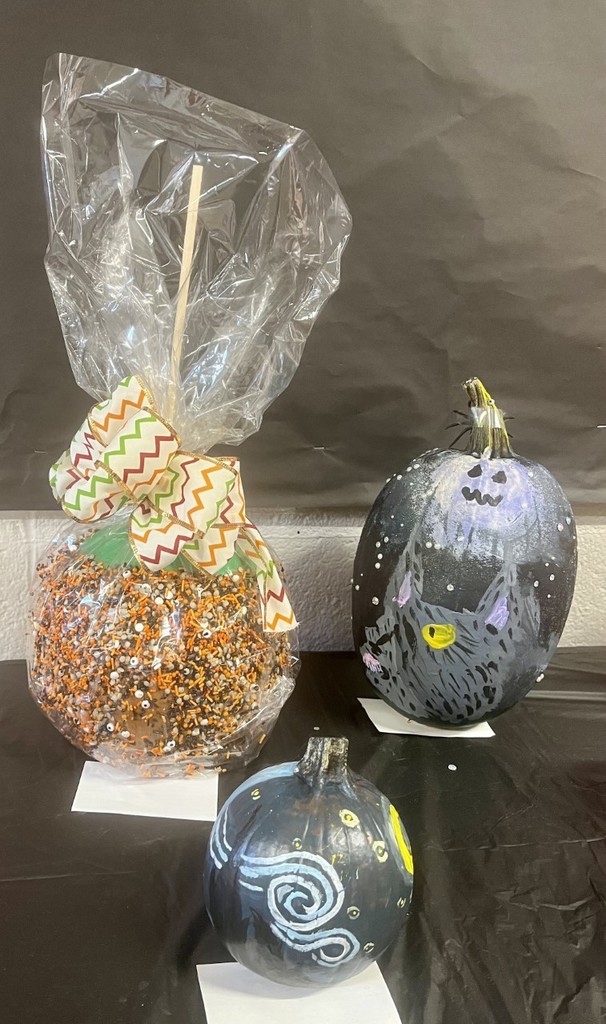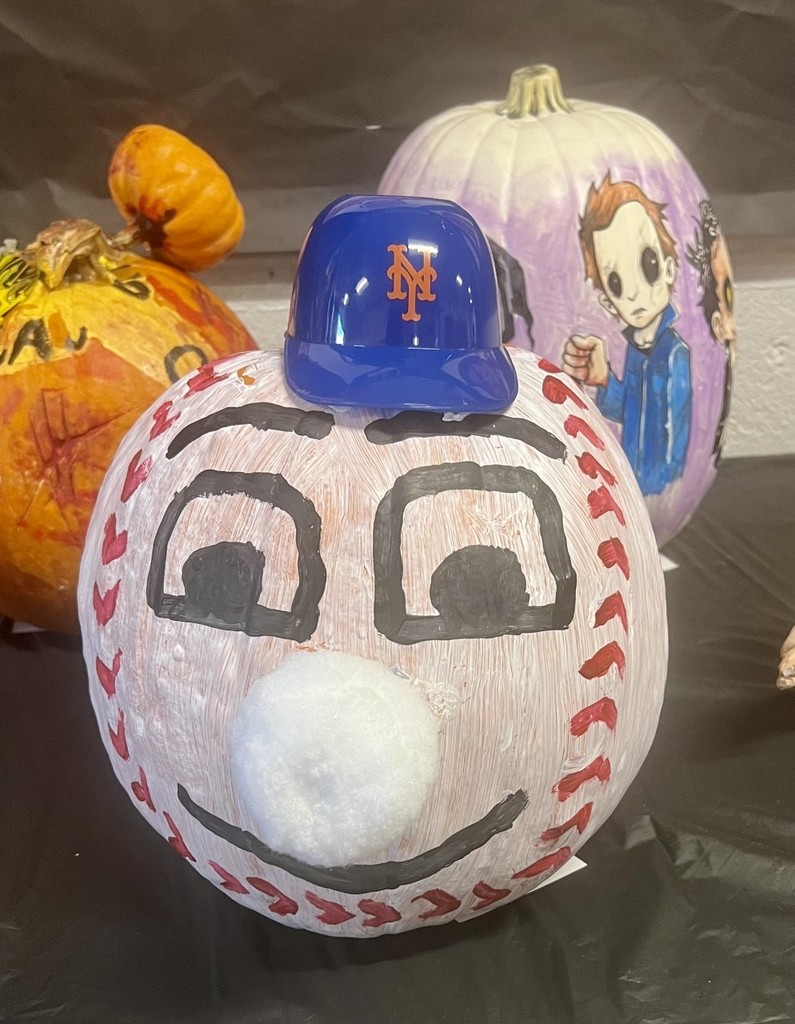 On behalf of your colleagues, students, and the TJMS community, congratulations to Mrs. Taormina on being named this year's Teacher of the Year and to Mrs. Friedman on being named this year's Educational Services Professional of the Year.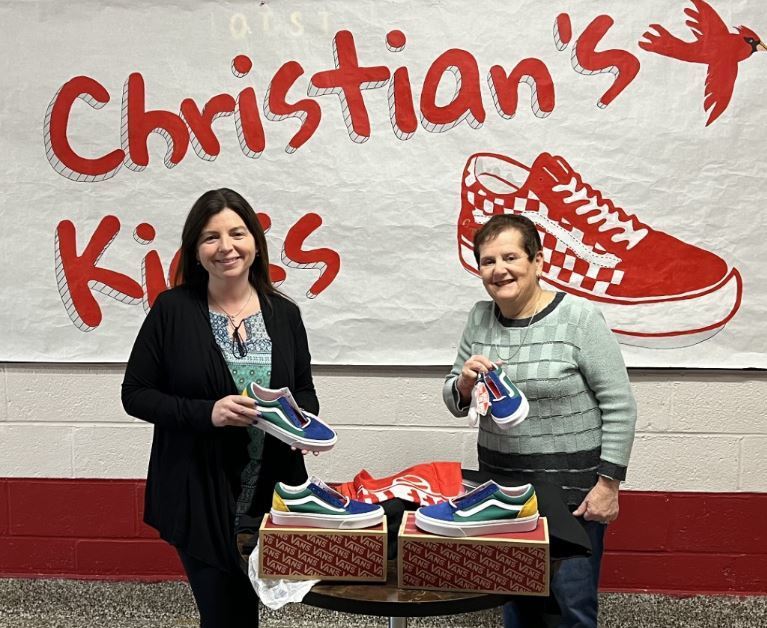 How to Donate to Christian Kicks.... Students will be competing in a Penny War to help raise funds. Pennies and dollars in your grade level's container is good . . . silver in your opposing grade's containers is bad for them. We will be having a pop-up snack sale on December 23 during the Polar Bear with 100% of all money raised dedicated to the purchase of care packages. In addition to student efforts, parents have asked about making a direct donation. Donations in any amount will be accepted until December 31, 2022 and information on how to donate has been emailed to families and posted on Google Classroom.